These Shoes Are Both Bang On Trend But One Pair Costs £8 And The Other £95!
5 July 2017, 15:42 | Updated: 7 June 2018, 16:59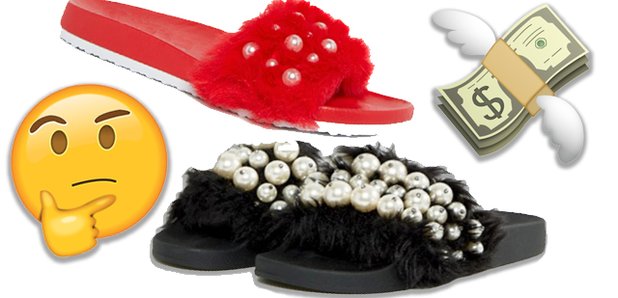 Can you spot the bargain pair over the designer pair? It's more difficult than you'd think!
The high street is full of dupes!
We're talking about items that are near exact duplicates of designer clothes seen at fashion week that ordinary folk are usually priced out of buying.
If you look hard enough, these replicas can be found in shops from Zara and New Look to Topshop and Primark and half the time look like real deal anyway.
One of the biggest trends this summer is the furry beach slider and you can buy these in pretty much any shop or any online store.
We've found two of this season's biggest style staples with a HUGE price difference and put them next to eachother, but can you tell which pair costs £95 and which pair costs a mere £8?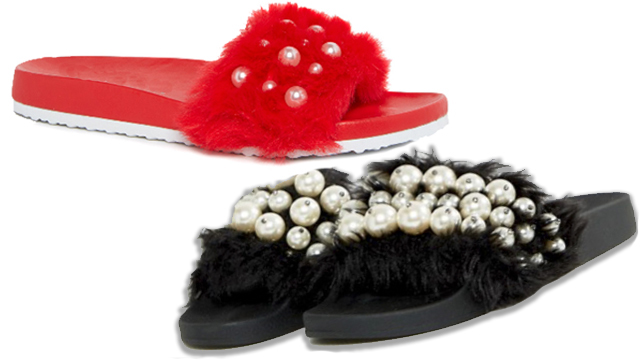 If you had your money on the red pair then you'd only need to put £8 down as they are the bargain pair!
They are from the lovely cheap as chips Primark, as opposed to the black pair that are from shoe designer Jeffrey Campbell on ASOS and will set you back £95.
Jeffrey Campbell is a brand favoured by celebs such as Miley Cyrus, Lilly Allen and Paloma Faith so it's no wonder we're loving the design of these shoes.
They also come in white as well as black but we believe the latter is sold out as they're popping up on eBay for as much as twice their original shop price, crazy!
So quick, head to Primark and nab these while there's still enough summer left to enjoy wearing them - put it this way, they're not to be worn in the rain.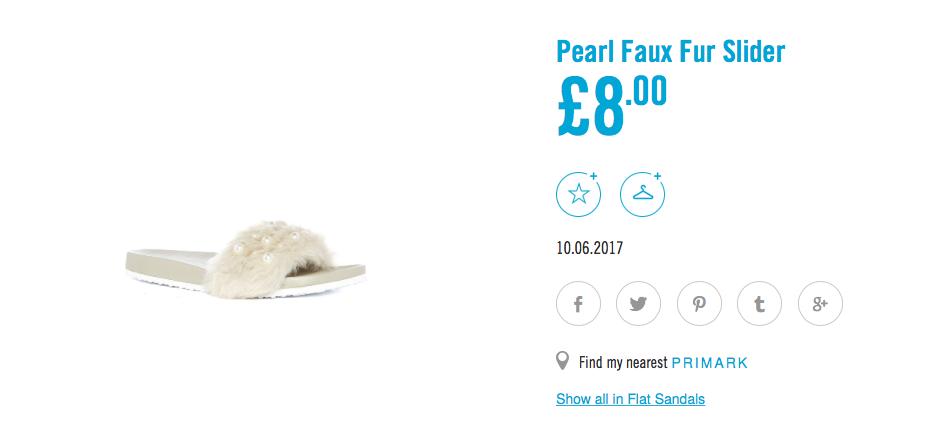 But it's good to know we don't need to break the bank to style steal these beauties - you're welcome!