Our pick of the cutest rain macs to protect you from the April showers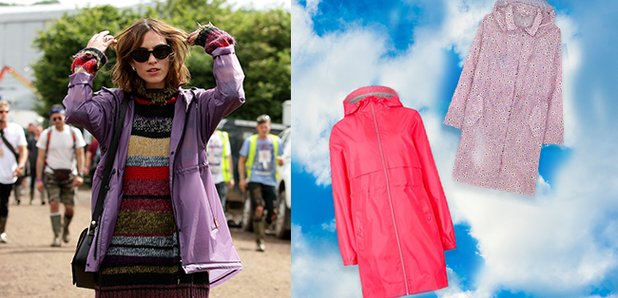 It's finally Easter weekend and April is almost upon us! But watch out for those pesky showers...
We thought we'd seen the last of the bad weather as if the clocks going forward would miraculously banish the rain.
Sadly, this hasn't proved true and we can look forward to more rain over the coming weeks. But the forecasts needn't dampen your spirits (literally) because we've scoured the high street for the chicest waterproofs out there.
These are so cute you'll wan't to wear them in the sunshine too...
Marks & Spencer Ripstop Pack-Away Mac - £29.50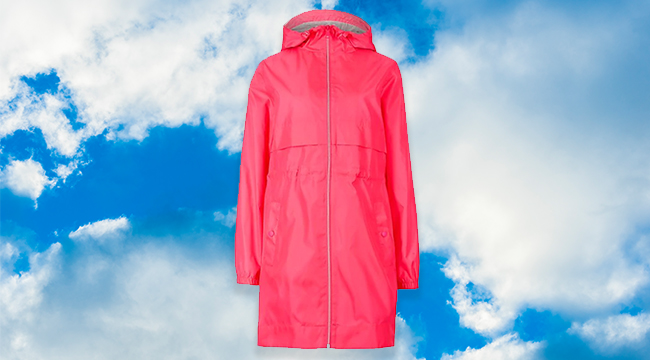 This handy pack away mac from M & S is reasonably priced and comes in an array of bright colours; pink, yellow and red. Shop it here.
Regatta Womens Bayeur from Go Outdoors- £80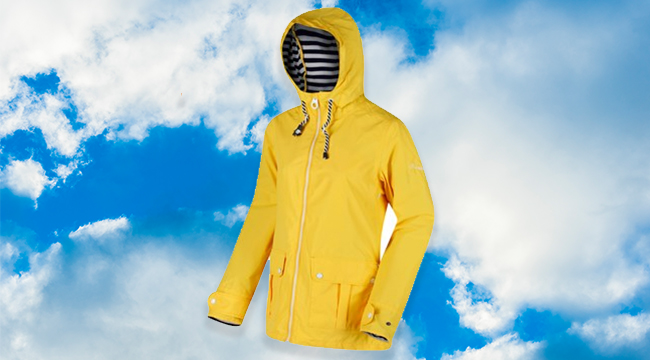 This is at the pricier end but worth the money from the famous outdoor wear company. They know what they're doing when it comes to waterproofs and this comes in a cute yellow colour.
Shop it here.
New Look Silver Hooded Longline Parka - £9.99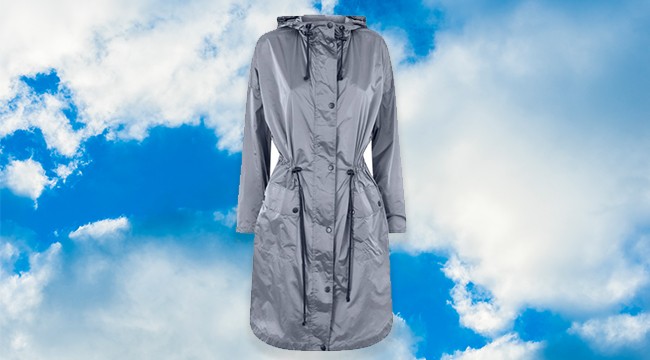 We can always count on New Look for a fashion forward bargain and this metallic waterproof jacket does the trick.
Shop it here.
Cath Kidston Wellesley Ditsy Long Raincoat - £40.00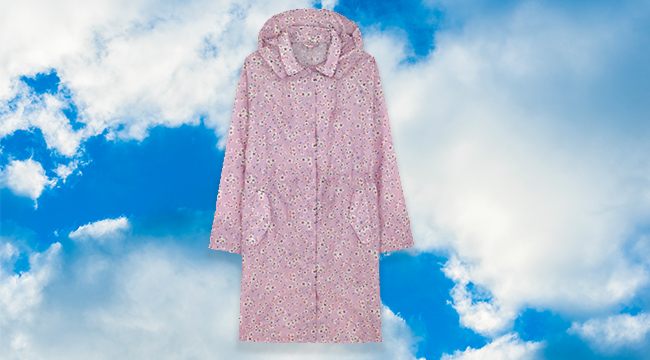 We love Cath and her floral designs so a raincoat from the British brand is perfect for spring. It comes with a detachable hood, drawstring waist and folds into a cute matching bag.
Shop it here.
ASOS Check Rainmac - £45.00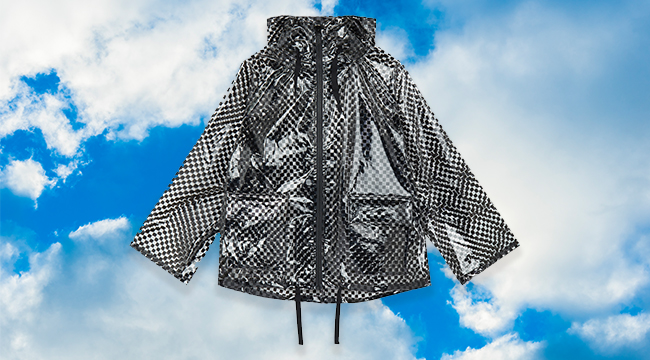 This super trendy option from ASOS is perfect for keeping dry from the rain and would come in handy for festival season too. With a checked see through pattern and a sturdy zip, this one will last you all summer (hopefully the rain won't last that long though.)
Shop it here.