This Summer When It Comes To Sleeves The Bigger The Better!
26 May 2017, 13:18 | Updated: 7 June 2018, 16:59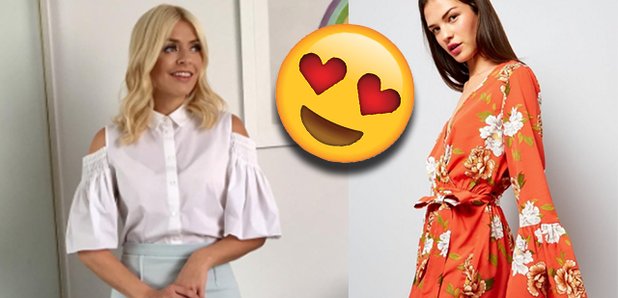 This year's summer trend is all about statement sleeves! Holly Willoughby loves it and we are loving it too.
Each year summer comes around and with it a statement fashion trend that is taking the high street by storm.
This year it's big sleeves, and we are talking REALLY big.
Statement sleeves are across pretty much every brand from high street to high end and even celebrities are embracing the new trend with open arms...or open sleeves (sorry!)
One of our fashion favourites, Holly Willoughby, has been seen sporting the trend on This Morning. She can be seen wearing some large white bell sleeves with interesting 'cold shoulder' detail.
This particular shirt is by designer Roland Mouret, but you don't need to spend huge amounts to nail the look of the season! Check out our pick of big sleeve sensations you can pick up online or on a high street near you...
Ruffled Linen Jumpsuit - Zara, £29.99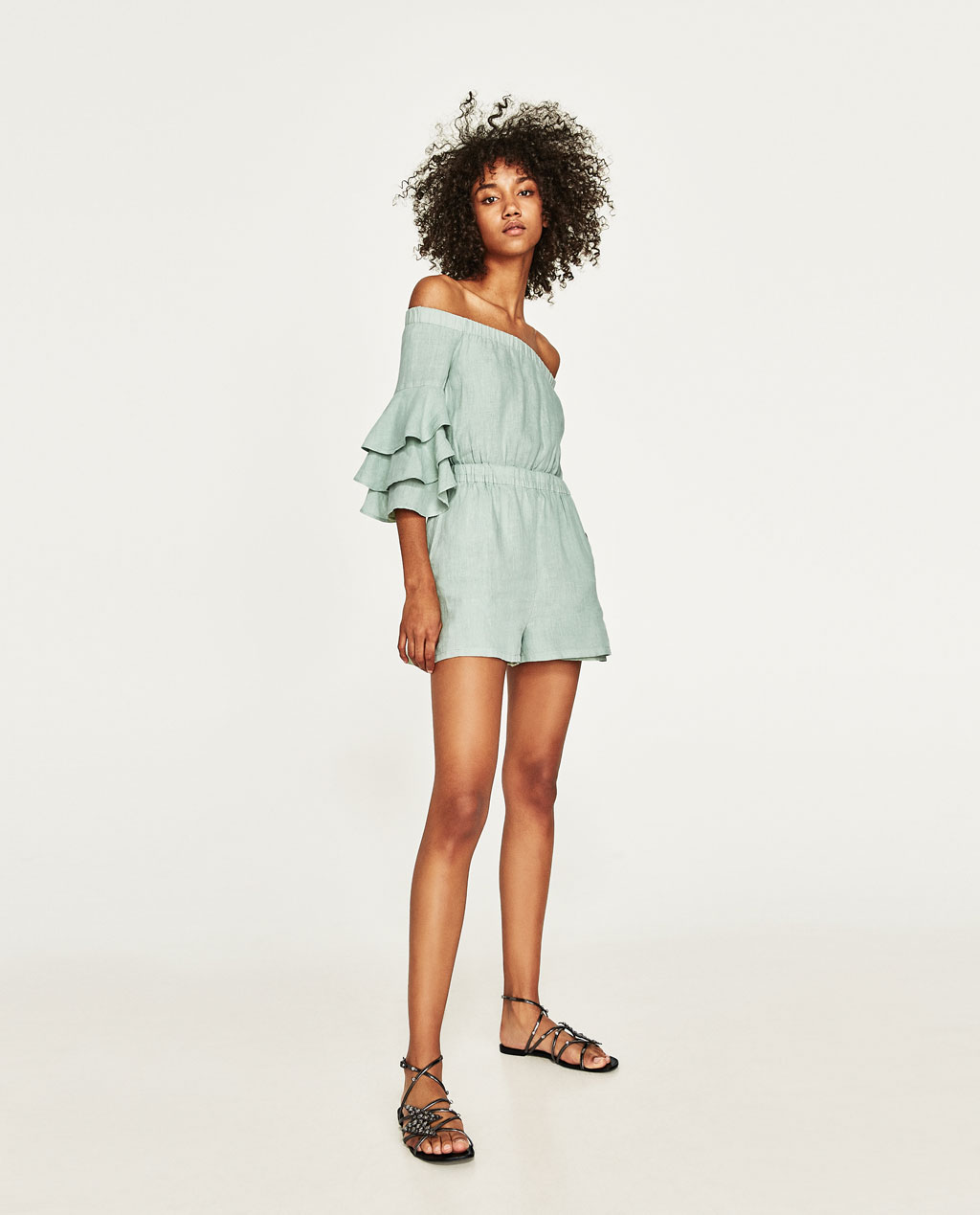 This sea green beauty looks super comfy and bang on trend. Not only does it have one set of incredible sleeves, but three!
It also features another big trend this year, the bardot neckline, which is super flattering not great for dodgy tanginess so watch out if you're wanting to head to a beer garden in something like this!
Tulip Dress, Hobbs, £79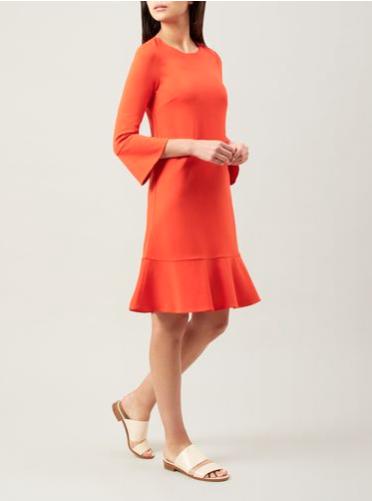 This simple dress is the perfect summer colour! It's available in other colours but we adore this bright orange and it has both a bell sleeve and a peplum edging.
It's so simple it could be easily dressed up for work or worn with low key sandals as pictured for a more casual look.
Striped Ruffle Dress - Mango, £49.99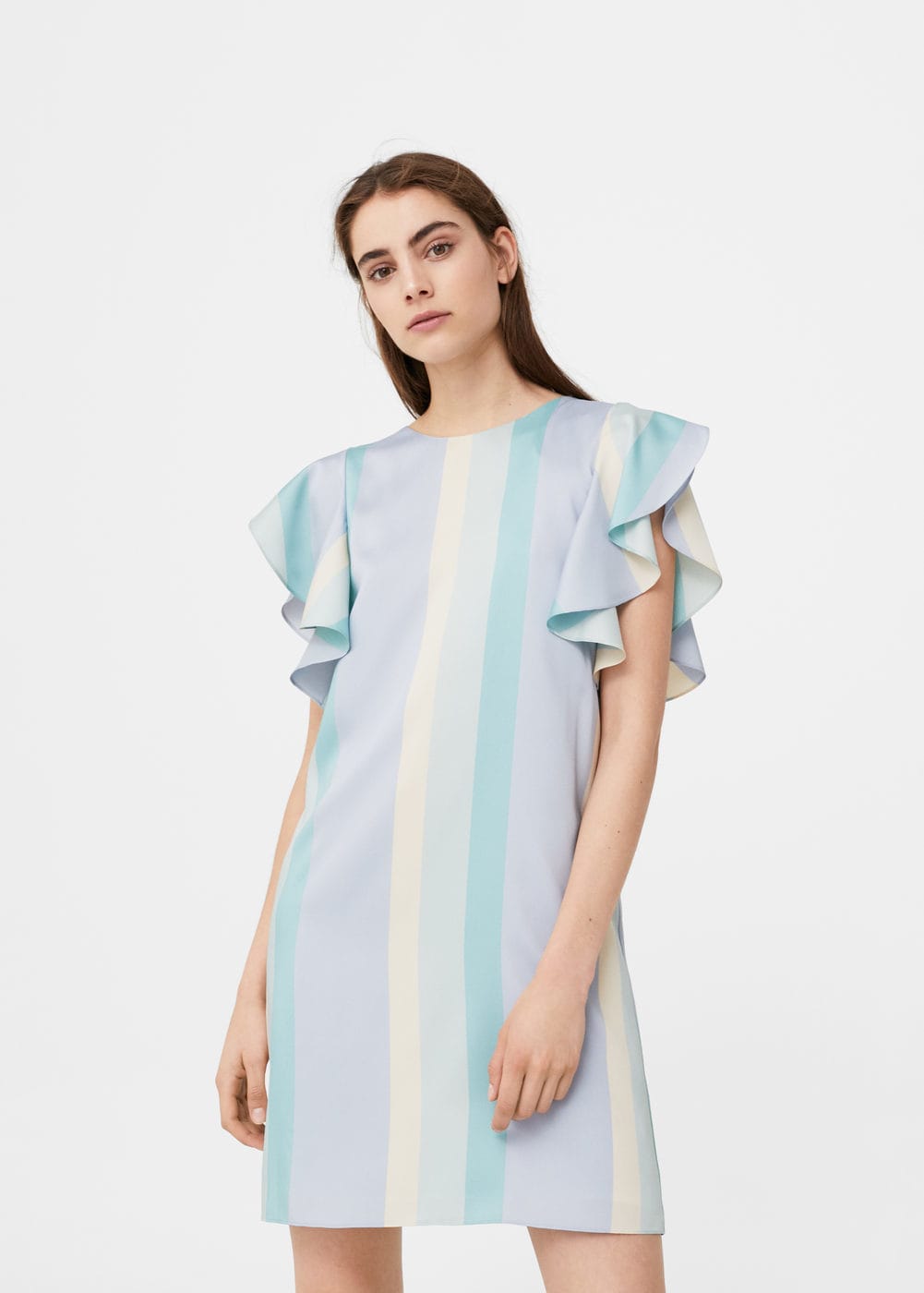 This dress reminds us of a deckchair for all the RIGHT reasons - pretty pastel colours and perfect for the seaside! And check out those bat wing sleeves....
Striped V-Neck Sleeved Blouse - M & S, £25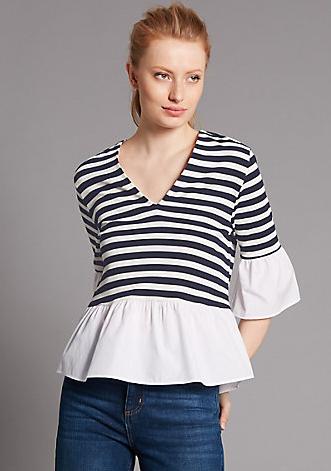 This nautical themed flared sleeved wonder could be our favourite pick of the list! It looks fabulous with denim, so distilled off that denim skirt for holiday and pair it with this beauty.
Like the Hobbs number, it has a flattering peplum detail along the bottom and a classy v neckline.
Floral Print Bell Sleeve Playsuit - New Look, £22.99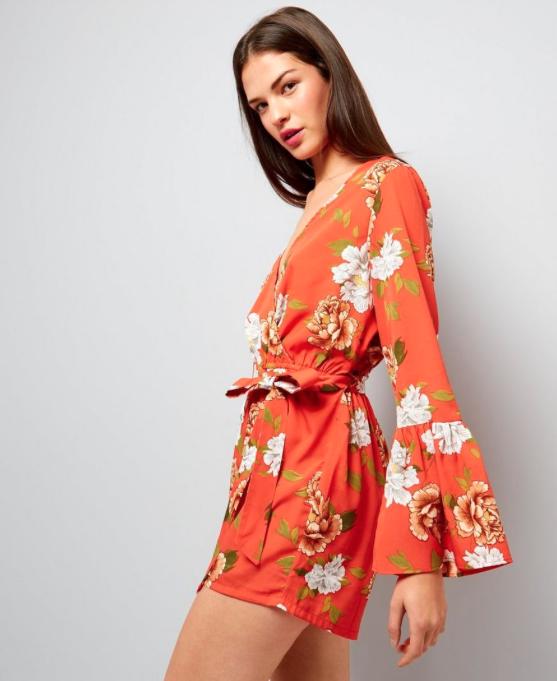 There is no disputing that this is the biggest bargain on the list! This New Look number has a gorgeous floral pattern, is that fab shade of orange and has the big sleeve trend bang on!
This would look gorgeous with a pair of wedges and a big floppy summer hat.
Big sleeves you are beautiful!