Stick on bikinis made from TAPE are the latest swimmer trend
18 July 2018, 16:16 | Updated: 18 July 2018, 17:24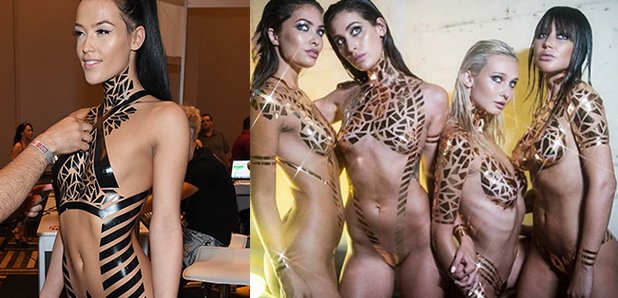 This year's newest bikini trend has swapped swimwear entirely in favour of tape.
Black Tape Project turned head's at Miami Swim Week recently and not because of their stunning bikinis.
Instead they caught a huge amount of attention for the LACK of bikinis in their show after models took to the catwalk with only tape to cover their modesty.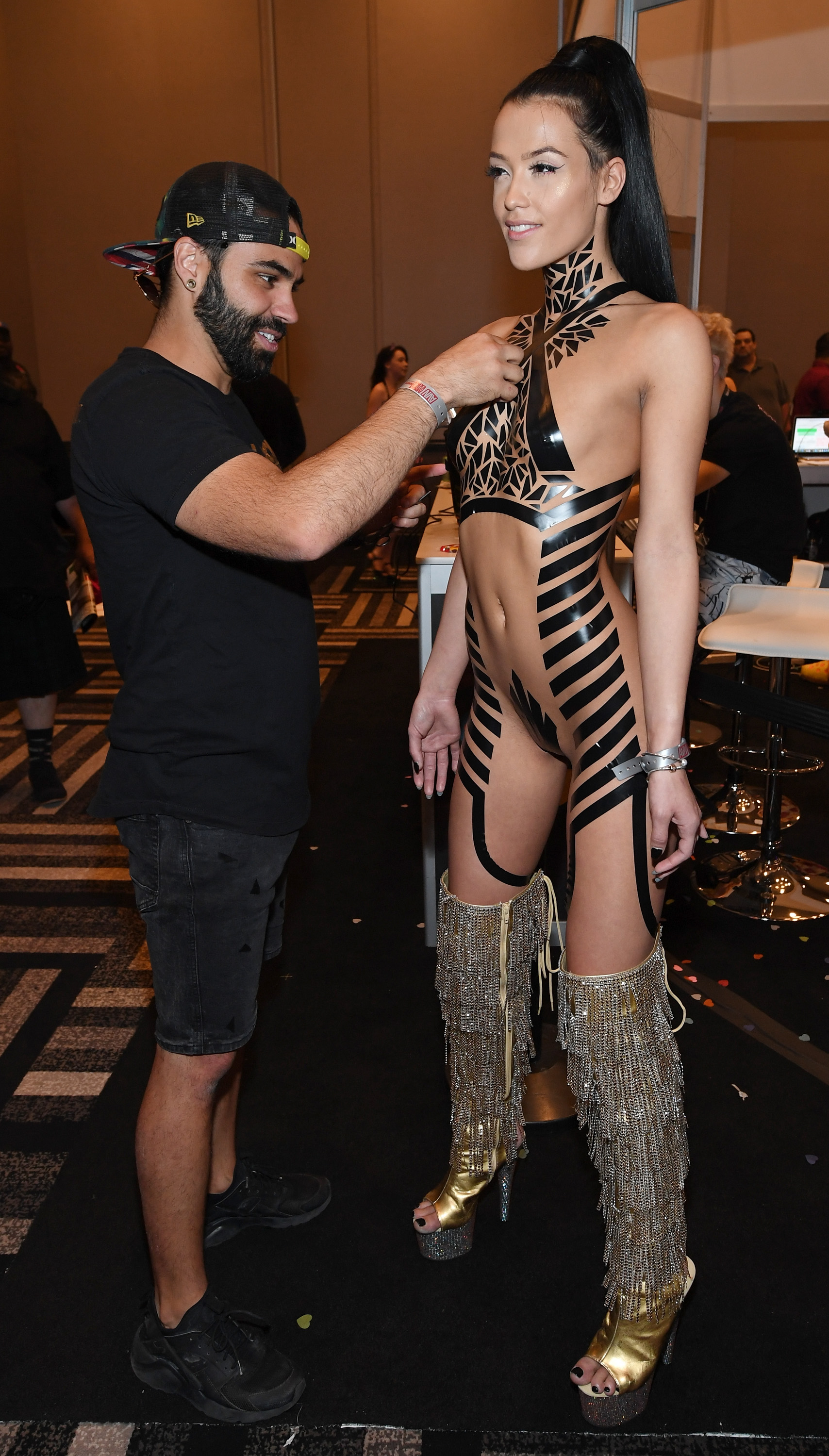 Alvarez makes a take creation on a model | Picture: Getty
Self described 'tape artist' and founder of Black Tape Project, Joel Alvarez, uses body tape to create bikinis on his models without a stitch of fabric in sight.
The daring looks created by Alvarez leave very little to the imagination and probably aren't some of the most wearable creations ever seen on a catwalk.
It must take a painstaking amount of time to apply the tape-kinis, but the pain involved in taking them off looks like it could be A LOT worse.
We would recommend that you don't try this at home as Alvarez has been taping up models for years and certainly knows what he is doing.
But if throwing some duct tape in your swimming back isn't your cup of tea, here are some bikini's that are perfect for all body types.