Supermodel With Down's Syndrome Makes Triumphant Return To New York Fashion Week!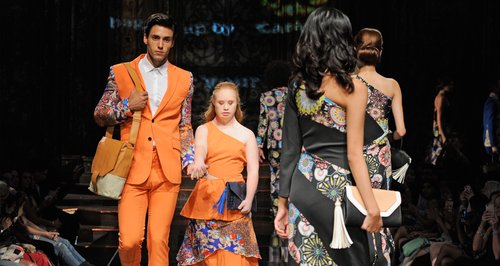 Down's Syndrome model, Maddy Stuart shows star quality as she New York Fashion Week runway again!
Madeline Stuart suffers from Down's Syndrome, is nineteen years old and has already walked at New York Fashion Week TWICE!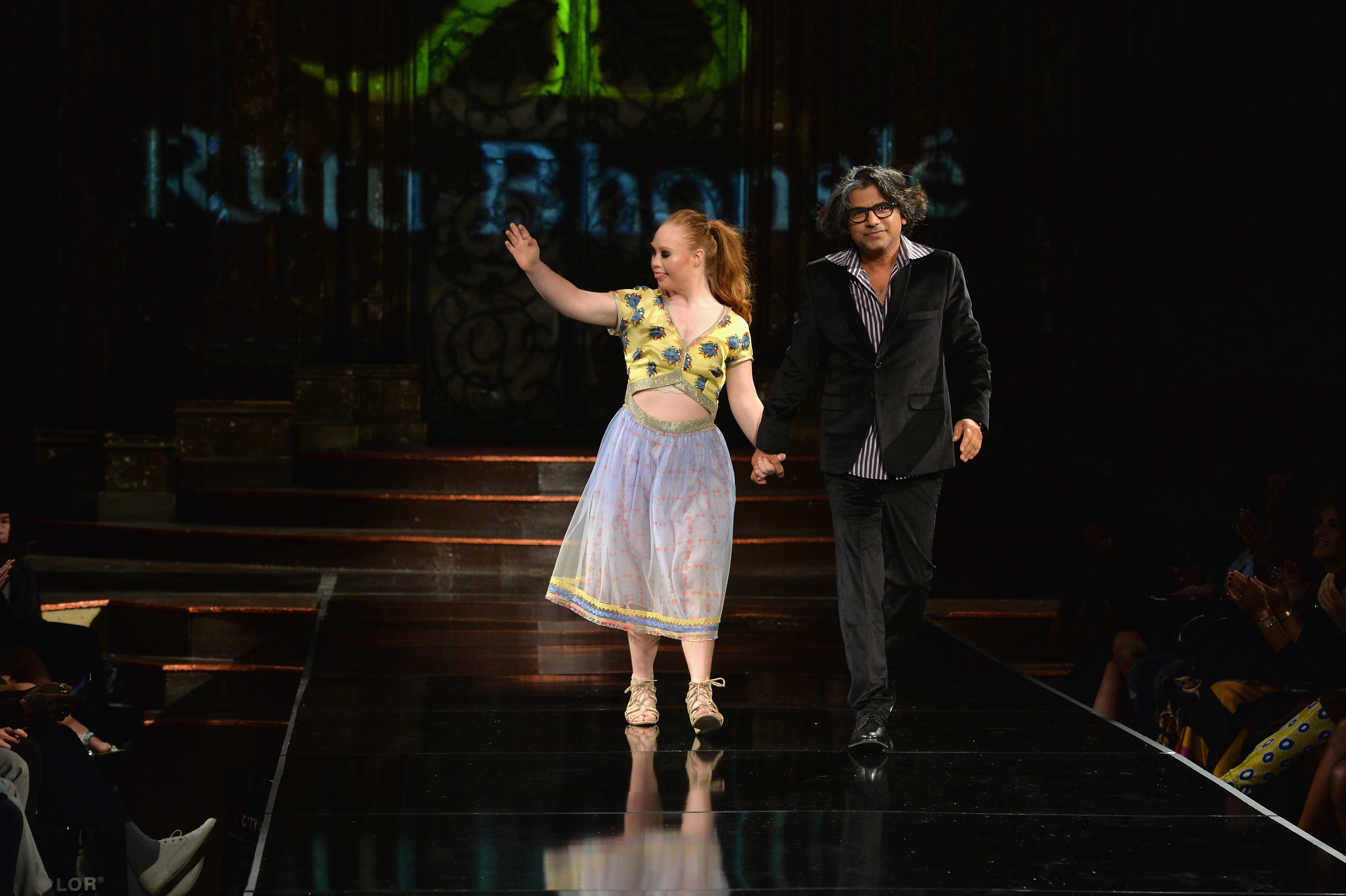 Photo | Getty
She's now a supermodel in her own right after making her second appearance at NYFW this year to an amazing reception from the crowd.
The Australian model walked in the House of Byfield show in an orange gown, at first on her own before being joined by a male model.
Attendees of the star studded event included Fashion Police veteran, Kelly Osbourne and US actress Molly Kate Bernard.
According to her Instagram profile she is the world's only professional model with Down's Syndrome and she seems to be taking the world by storm with 135,000 followers following her modelling journey.