The Coat That EVERYBODY Had Last Year Has Had A Revamp!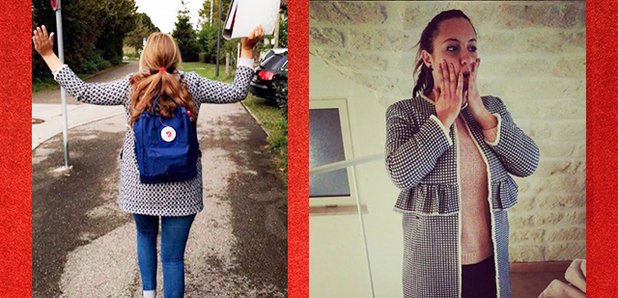 This Zara coat has had a revamp and now you'll want it even more.
Remember last year when THAT coat from Zara kept popping up everywhere?
People took to social media to share their sightings of the coat that everybody seemed to be buying from the high street store.
Things seemed to have quietened down in 2017 but now the coat is back with a vengeance...and it's had an update!
The new version of the legendary coat retails at £69.99 and now comes with a frayed pocket, a version with a frilly hem and is available to buy in red as well as blue.
To keep up with the latest goings on in the world of the coat, an Instagram account called @ThatCoat has amassed almost 8,000 followers and is run by fashion bloggers Emily Bray and Alice Frances.
If you're a proud owner of 'That Coat' why not upload it to Instagram and tag them - you might get featured on their page!