These jeans cost £500... and they show off more than they hide
11 June 2018, 16:32 | Updated: 6 August 2018, 12:13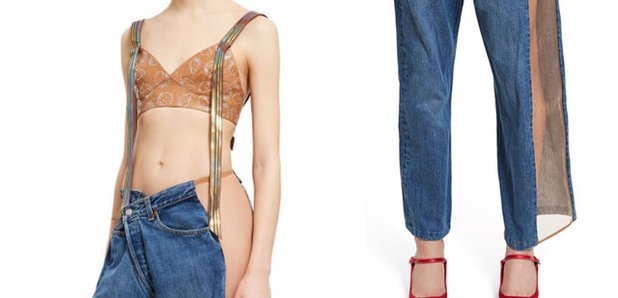 The daring sheer panel design means you will have to go commando to wear them!
Jeans. The trusty trend that will never die amongst all generations.
However, American brand, 'Opening Ceromony's' latest take on the denim staple, is somewhat an acquired taste.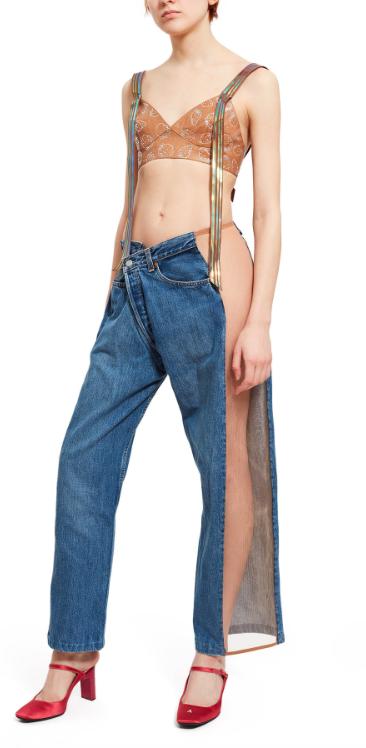 Opening Ceremony
Whilst they may look like a normal pair of jeans from the front and the back, the sides have completely see-through mesh panels that run from the very top of the trouser leg, to the bottom.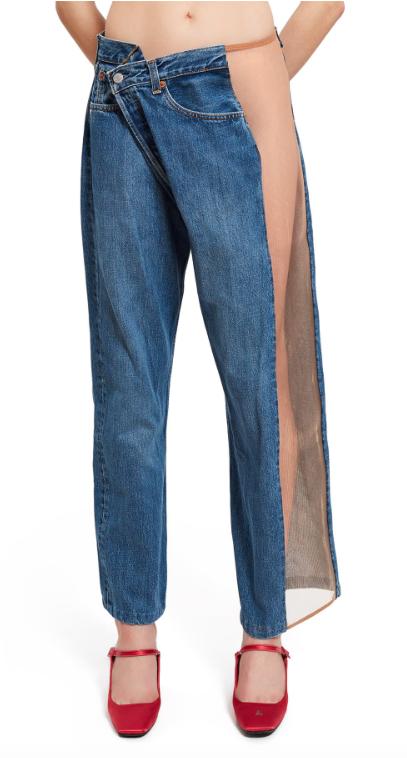 Opening Cerenony
Celebs including Rihanna and Gigi Hadid have proved to be fans of the daring brand, both spotted stepping out in the brand's 'crotchless' denim design which are also a part of Opening Ceremony's collection.
Luckily for fans of the mesh panel jeans, they have now been reduced from $590 (£468) to $236 (£187.46) via the brand's website.
But for those that don't have £200 knocking about, cut out two big pieces from the side of your jeans at home, wear some see-through tights underneath it and get the look on a budget!