Topshop Take Things Too Far And Release Completely See-Through Jeans
25 April 2017, 12:23 | Updated: 7 June 2018, 16:59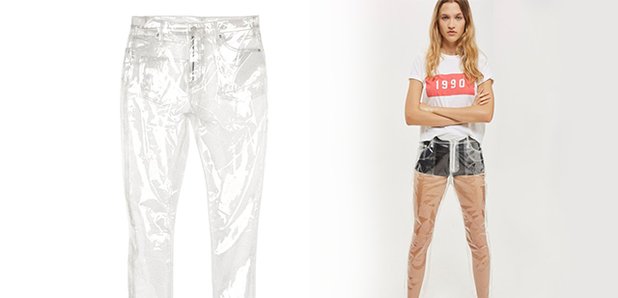 Call us old fashioned but we really can't see the point of these transparent jeans...
Okay, we know that Topshop are one of the high street brands making leading the way on the catwalk but now they've taken things too far.
They've only gone and created the MOTO Clear Plastic Straight Leg Jeans and quite frankly we can't see the point.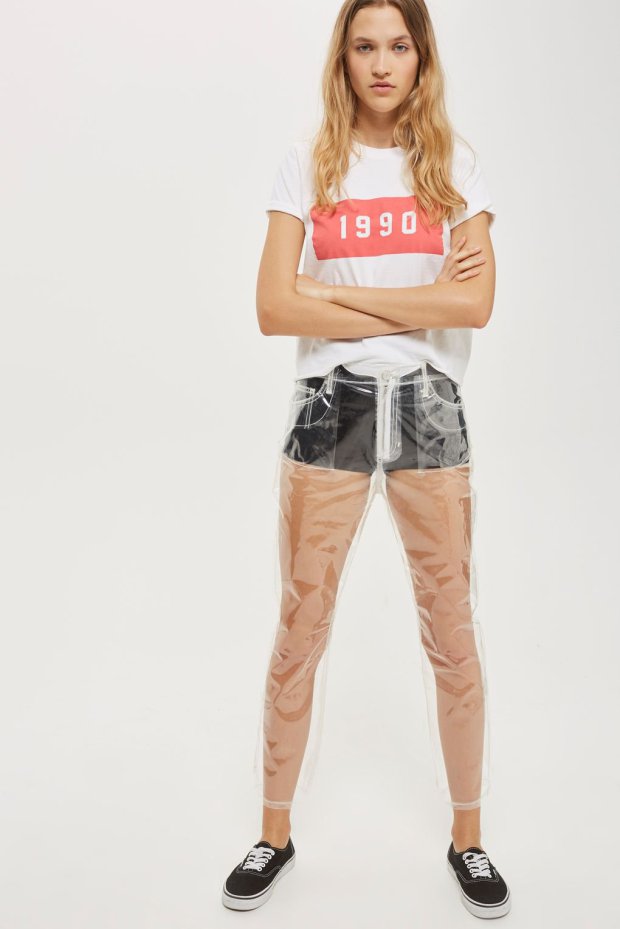 Picture | Topshop
According to Topshop, the £55 a piece jeans are "out-of-the-ordinary" and "guaranteed to get people talking". Well, yes they are Topshop because they make you look absolutely barmy.
Whilst Topshop are marketing the trousers to festival go-ers - the must have statement piece - we can't help thinking that they might even look out of place at Glastonbury.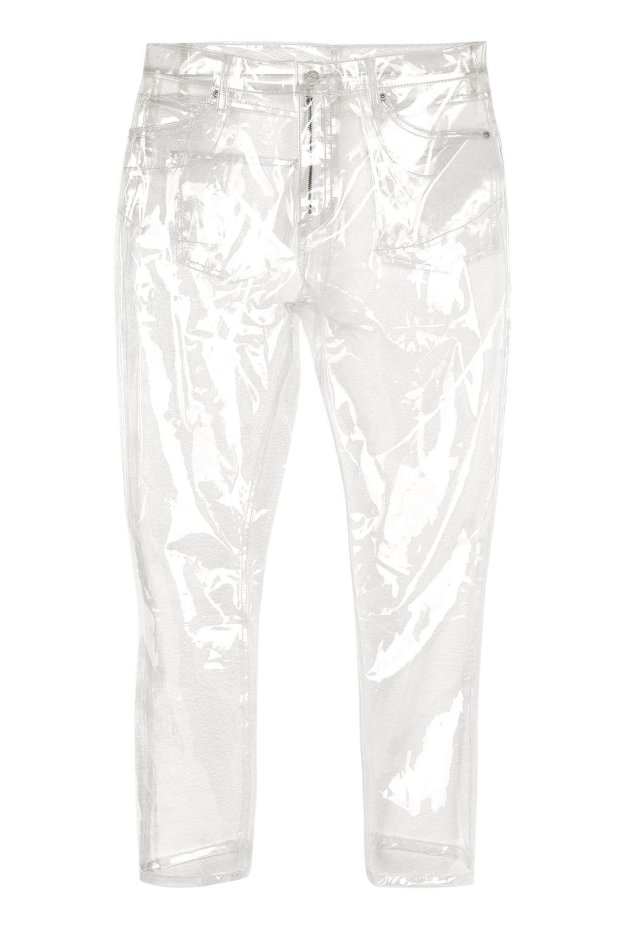 Picture | Topshop
Now, forgive us for thinking practically but won't they make the wearer sweat? A bit like wrapping your legs in clingfilm perhaps. Can you imagine giving it your all in the crowd of your favourite band? No thanks.
Topshop suggest that fashionistas should wear the jeans with a long jumper or an asymmetric hem dress - so basically anything that covers your bum which will, inevitably in these jeans, be on show.
And if we're really honest, when we can't be bothered to shave our legs, we tend to throw on on a pair of jeans. But not in this jeans, honey.