The Bizarre New Watermelon 'Fashion' Trend Is A Fruity Illusion!
29 June 2017, 15:50 | Updated: 7 June 2018, 16:59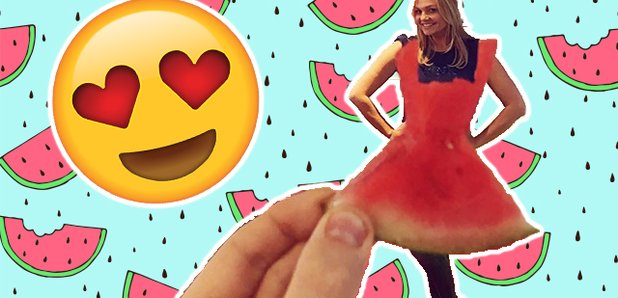 Fruit isn't just for food, you can wear it too! Sort of...
In summer when lazing in the heat there's nothing more refreshing than a nice crisp slice of fresh watermelon.
Sure, these are usually for eating, but some creative Instagram folk have been using the fruit in a more unconventional way - as dresses!
The idea is to cut a slice of watermelon into the silhouette of a dress, as imaginatively as you like, and then dress your friend...or your dog, there are pretty much no rules.
But one thing stands, it looks fabulous.
Here is our pick of some of the best fruity fashions doing the rounds on Instagram right now to get you inspired to give it a go yourself. Trust us, it's the cheapest dress you'll buy this season...
We're big fans of this fruity figure hugging silhouette...
Sadly this pooch looks less than impressed with their new get up...
Even our lovely presenter Emma Bunton gave it a try!
Well if a Spice Girl is rocking it, surely it must be a trend to get on board with?
It may not be practical to head out in such an outfit, face the back and you'll give your friends a scare, but this is such a fun optical illusion to try out at home.
Let us know if you've given it a go yourself!