This shoe-obsessed lady has spent £28,000 on her high heel collection
11 April 2018, 13:19 | Updated: 7 June 2018, 16:59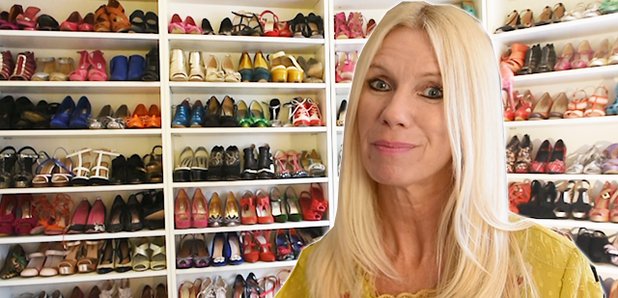 Katie Porter is the ultimate shoe-aholic!
A self-confessed shoe lover has revealed her incredible array of high heels, as it was recently announced she has the biggest collection in the U.K.
Katie Porter, 49, explains that although she's spent over £28,000 on her collection, most of them aren't designer labels, but simply the footwear she's fallen in love with.
"I find them a piece of artistic object to own," she reveals.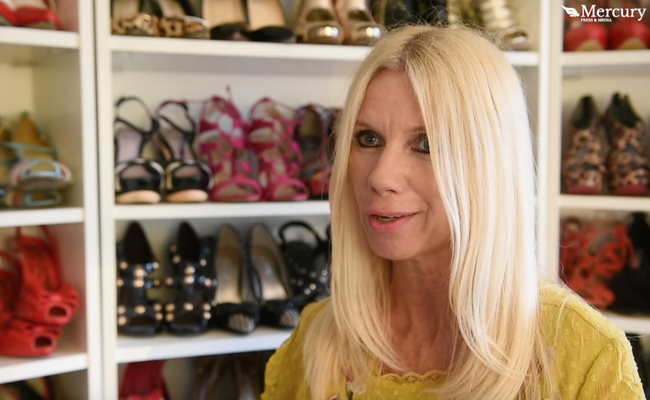 Credit: Mercury Press & Media
The freelance events manager and mother of one loves her shoes so much that they take pride of place in her humble London apartment. But she isn't bothered by the amount of space they take up; if anything she loves having them on display.
Katie explains: "When I go to other people's houses they have their books all on display on shelves. But I have my shoes because it says far more about my personality, I think they are fascinating."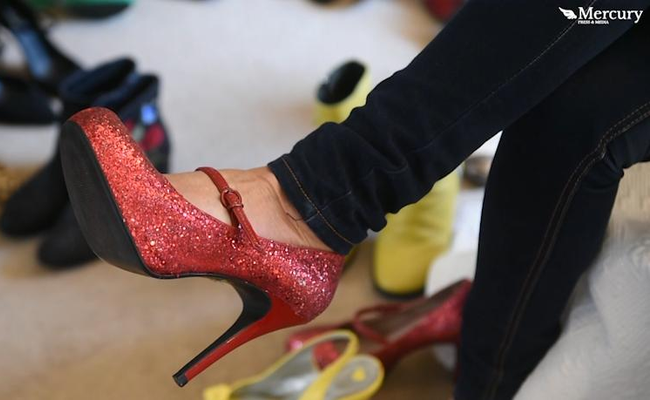 Credit: Mercury Press & Media
But what about when she's unable to wear such high heels? Katie doesn't mind. She says: "Even if I'm unable to walk and well past my 100's, I can still sit down and put my shoes on and have a look at my feet."
We think it's time for us to hit the shops!