Zara Is Selling Shoes With SOCKS Attached And We Have So Many Questions
16 October 2017, 15:52 | Updated: 7 June 2018, 16:59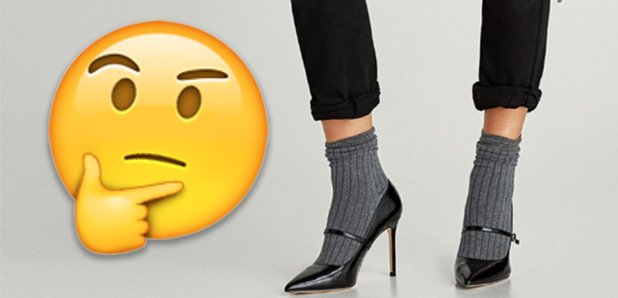 Zara's new shoes have left people scratching their heads...
Shops sell shoes and often shops often sell socks too, but Zara is in the year 2027 while we are all stuck in 2017 because they're selling shoes...with socks built in!
Now yes, that sounds pretty bizarre for one of the most on trend shops on the high street and in this case, seeing is truly believing...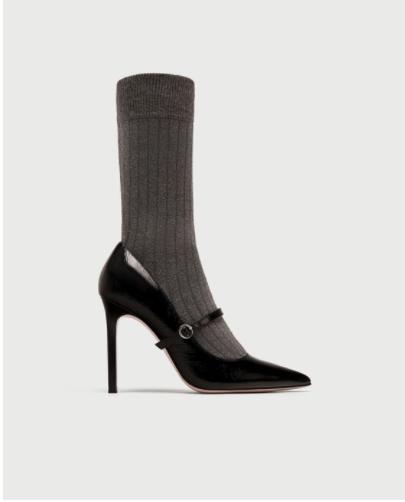 If you like what you see you can buy a pair in Zara stores and online for a pricey £59.99...tempted?
The nature of fashion is that everyone's taste is different and if that wasn't the case the world would be an incredibly dull place, but we definitely have a few questions about these.
1. How do you wear tights?
Now we understand that Zara is a Spanish brand and things get a little less chilly over in the Mediterranean, but if they're stocking them over here they need to be compatible with a staple in every British woman's wardrobe - tights.
We're just not sure that these shoes and tights would be a good look, and frankly, bare legs in the British winter is not an option anyone is rushing to explore any time soon!
2. Why?
Perhaps Zara are aware of some seriously overlooked gap in the market here. And to be fair, this is the first time we've seen shoes like this but does anyone really need a pair of socks already attached to their shoes, it just seems plain lazy.
3. How do you wash the socks?
It's only good hygiene to wash your socks every day but what do you do with socks that are attached to your shoes? Now that's a whole other kettle of fish and cant be good for your tootsies at all.
Stinky shoes, anyone?
We want to know what you think! Vote in our poll below...