Father Of The Bride Invites Step-Father To Help Walk His Daughter Down The Aisle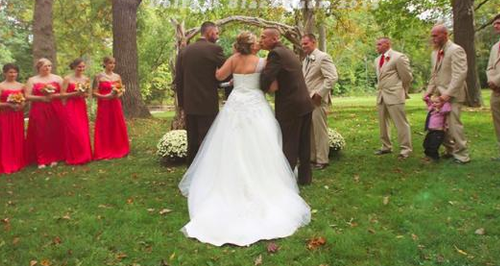 It's said that your wedding day is one of the best days of your life - and also one of the most stressful days, particularly when you're parents aren't together any more.
But this father of the blushing bride went one step further to make his daughter's special day just that more precious. Todd Bachman, 43, paused the ceremony so he could invite his daughter's stepfather, Todd Cendrosky, 45, to join him in walking her down the aisle.
The bride, 21-year-old Brittany Peck, couldn't hold back tears at the kind gesture. The beautiful photos of the tearful moment were captured by wedding photographer Delia D Blackburn and posted to Facebook.
Read what she had to say below. How emotional are these photos?