ADORABLE! Five-Year-Old Friends Get Same Haircut so teacher 'wouldn't tell them apart'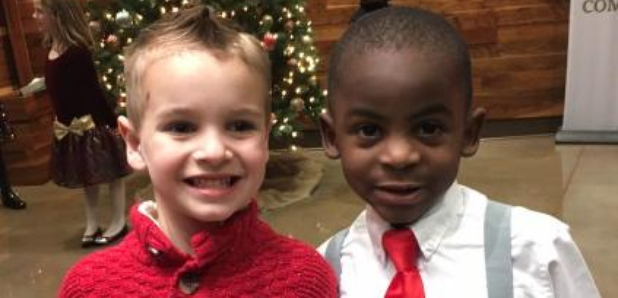 When five-year-old Jax Rosebush 's mum told him he needed a haircut, his response was enough to make any grown-up cry.
Nearly all of us have been guilty of copying our friend's uber-cool style, but when five-year-old Jax was told by mum Lydia Rosebush that he had to cut his 'wild' hair, there was only one person that the little boy wanted to look like.
Jax told his mum that he wanted to shave his hair "really short so he could look like his friend Reddy."
Lydia shared the post of the two best friends side-by-side on Facebook saying "He said he couldn't wait to go to school on Monday with his hair like Reddy's so that his teacher wouldn't be able to tell them apart. He thought it would be so hilarious to confuse his teacher with the same haircut."
Jax's mum shared the before and after pics of the smiling besties so we would be able to tell them apart before Jax braved the barbers.
She wrote: 'Here's a picture of Jax and Reddy from their Christmas program. I'm sure you all see the resemblance." before adding, 'If this isn't proof that hate and prejudice is something that is taught I don't know what is. The only difference Jax sees in the two of them is their hair.'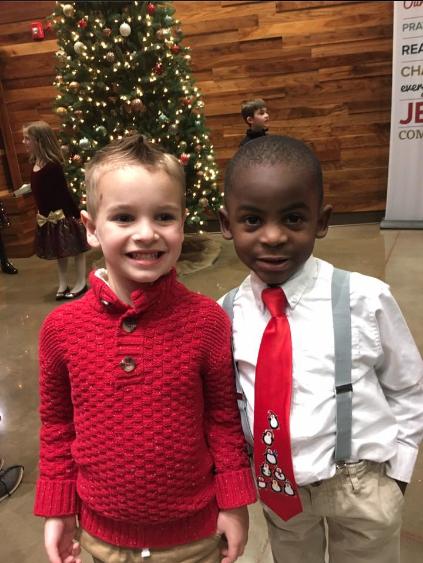 Although the post was only intended for Lydia's friends, they boys' awesome friendship went viral gaining around 191,000 likes and over 95,000 shares!
Fans of Jax's plans flooded the comments with admiration with one user commenting "God resides in the heart of children.this is proof enough."
Another Facebook user wrote: "Hope they remain friends forever. Great job mum continue to do what you're doing. Hope the teacher got them mixed up." while another posted "Twins" with the loveheart emoji.
On Tuesday, Jax finally braved the clippers and now looks just like his best friend Reddy.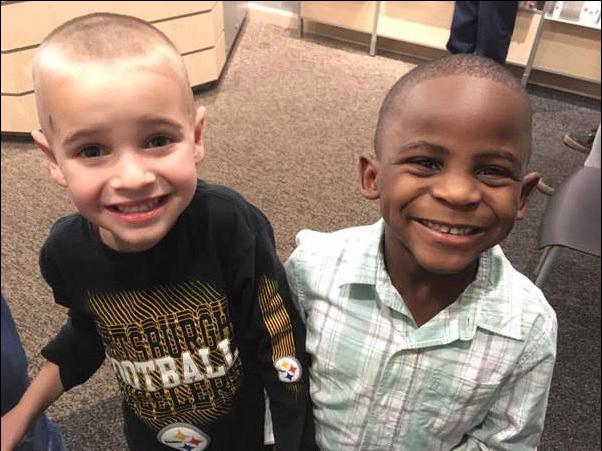 Reddy's father Kevin Weldon, shared his love of Jax's and Reddy's special bond with Wave 3 News saying "It's really cool to see that move on from our family right into his relationships with his friends. There's an innocence children have that sometimes we lose. If we could get some of that back, I think it would be amazing."

We hope you fooled your teacher really good, Jax and Reddy.