Flight attendant sacked after her boyfriend proposed mid-flight... and she said yes
20 September 2018, 12:34 | Updated: 20 September 2018, 12:39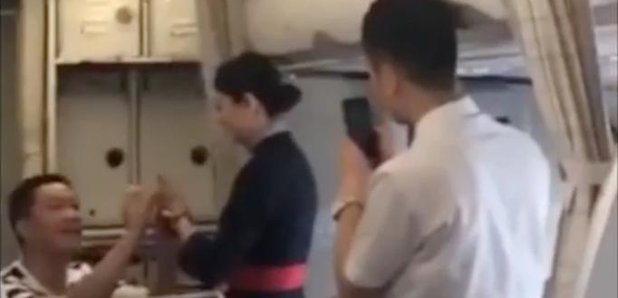 The man was only trying to be romantic but ended up costing his partner her job.
A flight attendant got the sack after her boyfriend proposed to her while she was at work.
According to local reports the woman, who was employed by China Eastern Airlines, was sent a termination notice just last week after the very public proposal.
The surprise took place on a domestic flight from Xi'an to Yinchuan on May 19 and the alleged termination letter was said to be received last week on September 10.
The man surprised his girlfriend by proposing mid-flight back in May
According to Far East news outlet Asia One, her boyfriend flew into action and got down on one knee around 30 minutes after the plane took off.
"I really didn't know my boyfriend will be proposing to me on this flight, thanks for being my witnesses," she said at the time, according to Asia One.
Footage of the proposal went viral on YouTube and clearly came to the attention of her bosses.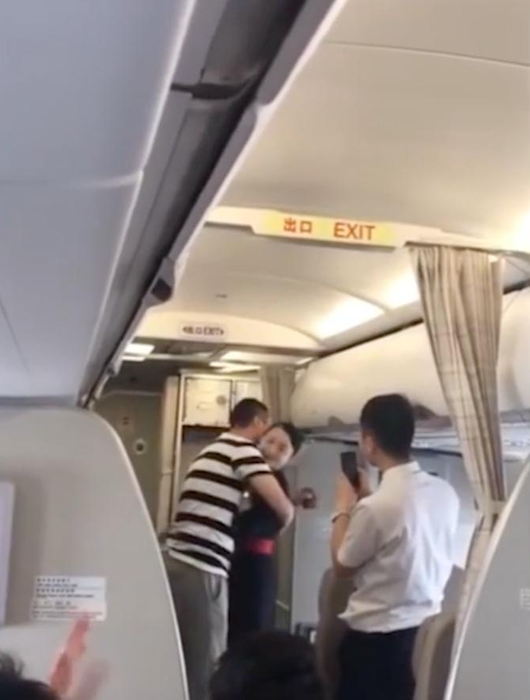 The happy share a hug after the flight attendant accepted her boyfriend's proposal
According to reports, the airline says the flight attendant neglected the safety of passengers and she was subsequently fired from the job.
"Private romantic behavior caused turmoil among passengers and was extremely irresponsible for the safety of passengers," the airline said, according to Channel 8.
As you may expect, the story has sparked debate among web users, with the Shanghai-based airline accused by many of being 'too strict'.
However, a China Eastern Airlines spokesperson spoke to the MailOnline this week and claimed that the reports were untrue, telling the website that the woman in question was still employed by the company.