Aldi Are Selling Three Litre Bottles Of Prosecco For An Unbelievably Low Price
18 September 2017, 11:52 | Updated: 8 June 2018, 15:45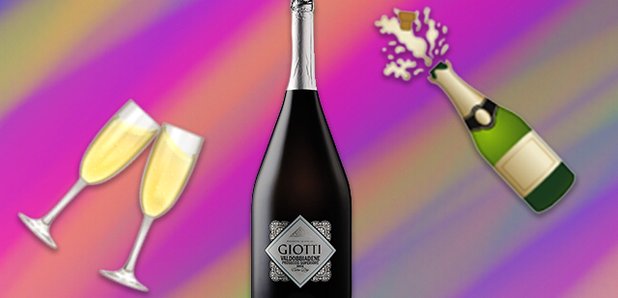 The supermarket giant are really catering to our Prosecco needs!
The German supermarket giant Aldi consistently come to our rescue with big bargains.
But this could be their biggest bargain yet, and we are talking literally HUGE because they've just started stocking three litre bottles of Prosecco.
That's a big old bottle of fizz!
And what's even more exciting is that they will be heading in to stored in time for Christmas. The DOCG Prosecco will be available from late autumn and claims to provide 24 glasses of sparkling goodness at the amazing price of £39.99.
For a bottle four times the standard we're not sure you could go wrong for a night in with the girls. It might have to be a big group of girls to drink your way through this though monster, we'll happily give it a go though...
Aldi have been stocking magnums of Prosecco for a long time which measure out at 1.5l so this newest addition to their alcohol shelves is twice that size, very impressive.
When people caught wind of the news many took to Twitter to express their excitement...
aldi coming out with three litre bottles of prosecco, yes please

— ᎠᎷ ♡ (@demimcauliffe) September 13, 2017
Or their dread...
aldi are releasing a 3 litre bottle of prosecco at christmas i can't wait to ruin my life

— anna (@annaIina_) September 14, 2017
But wherever your enthusiasm lies, one thing is for certain, this is a bargain!