The Results Are In And This Is Officially The Tastiest Easter Egg On The High Street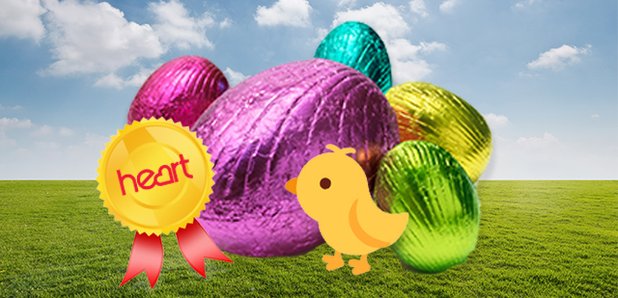 We've tried some of the most well known Easter eggs on the market to determine which is truly the tastiest.
It feels like as soon as Christmas is over the shops are pretty much full of Easter eggs!
We've been enjoying Cadbury's Creme Eggs, Mini Eggs and other easter treats for months now but the time has almost come to decide what festive chocolate treat to buy for our loved ones.
We picked six of the most well known brands on the high street and put their 2018 Easter offering to trial in our blind taste test.
Each product has been judged blindly on Taste and Texture and independently on Price and Appearance to give you, our lovely readers, an idea of what we consider to be the yummiest and best value Easter treats on the market.
Without further ado, here are the results...
Moo Free Vegan Egg
Available to buy from Waitrose, £4.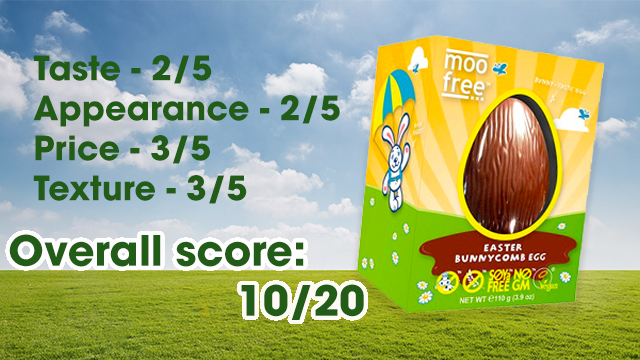 This animal product free egg is the yummiest option for the vegan in your life and comes in a honeycomb flavour. Although it was at the bottom of our list it scored really well on value at £4 and also texture.
Godiva Spring Collection Egg
Exclusive to Sainsbury's, £14.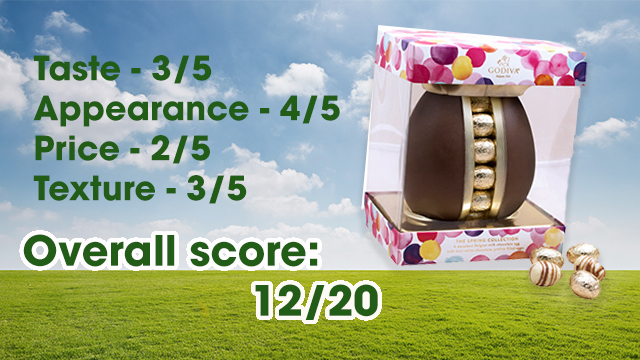 This year Godiva have teamed up with Sainsbury's who are selling an exclusive range of their eggs. This luxury pack comes with some praline truffle eggs alongside the main chocolate egg and this one went down well in the appearance stakes with our judges.
Iceland Creamy Milk Chocolate Egg
Available in Iceland, £5.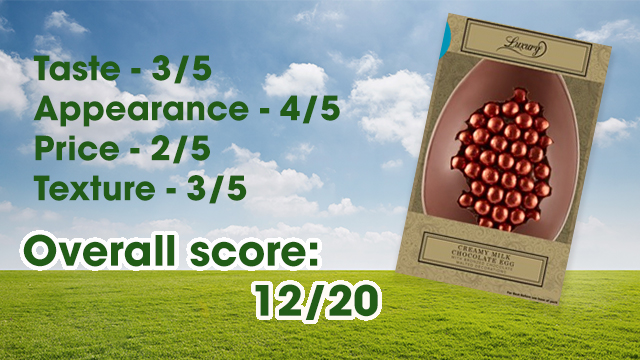 Iceland's egg was one of the eggs in the lower end of the price scale but our judges weren't too impressed with the value. However it scored well on its appearance thanks to the shimmering malted milk balls decorating its front.
Hotel Chocolate Lamb & Mint Sandwich
Available in Hotel Chocolat Stores, £10.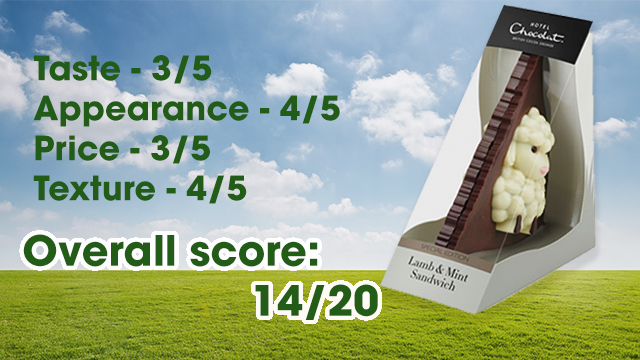 A slightly different Easter offering, this tongue in cheek 'Lamb & Mint Sandwich' scored well from the luxury chocolate brand. The mint taste was too strong for some of our panel, but if you're a mint chocolate fan it'll be right up your street.
Sainsbury's White Chocolate Bunny
Part of the Taste The Difference range in Sainsbury's, £6.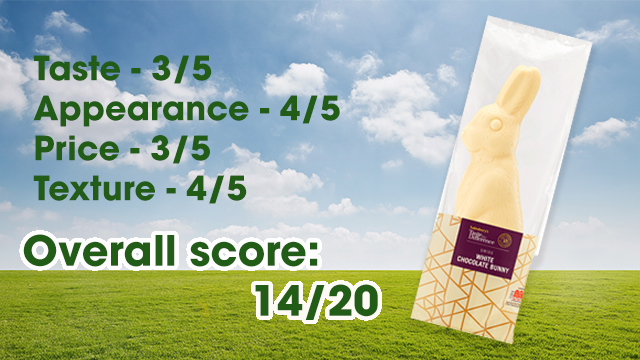 The only white chocolate option in the range, this bunny from Sainsbury's did well thanks to its super creamy texture and it's adorable shape - warning, it's bigger than it looks!
WINNER! Lindt Gold Bunny Luxury Egg
Available to buy in Tesco, £10.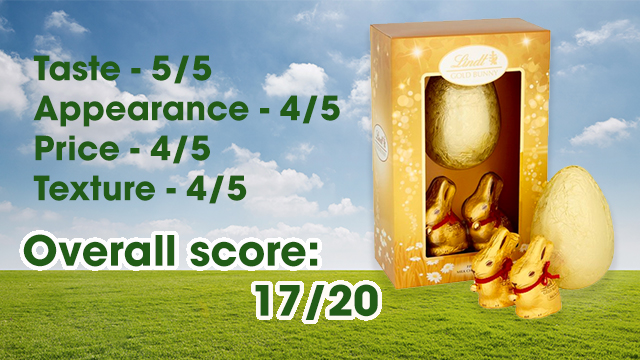 Master chocolatiers Lindt are the winners of this year's Heart Easter egg test and deservedly so looking at the scores. This hollow egg comes with two adorable golden bunnies and won over our judges as their absolute favourite.