Bride and groom cause shock after using OUT OF DATE food to feed guests
19 July 2018, 12:15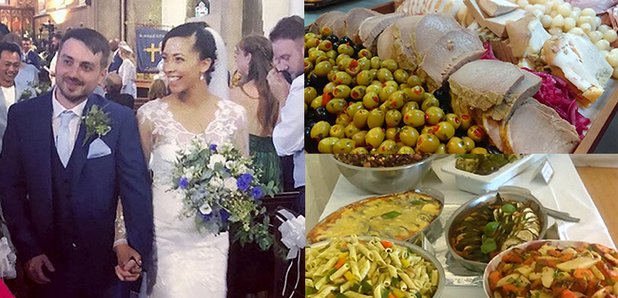 The thrifty newlyweds used food ready for the bin to feed 140 wedding guests.
Weddings are expensive, and bride and grooms to be are getting thriftier with their planning in order to cut costs where possible.
But Cherie Harris and Chris Mainwaring took their money saving methods one step further for their wedding thanks to food waste charity, The Real Junk Food project.
The charity saves food headed for the tip and allows it to be used by people willing to play their part in reducing food waste.
Cherie and Chris used the charity to cater their entire wedding at East Keswick Village Hall in Leeds but didn't let their guests know until after they'd enjoyed tucking into the feast.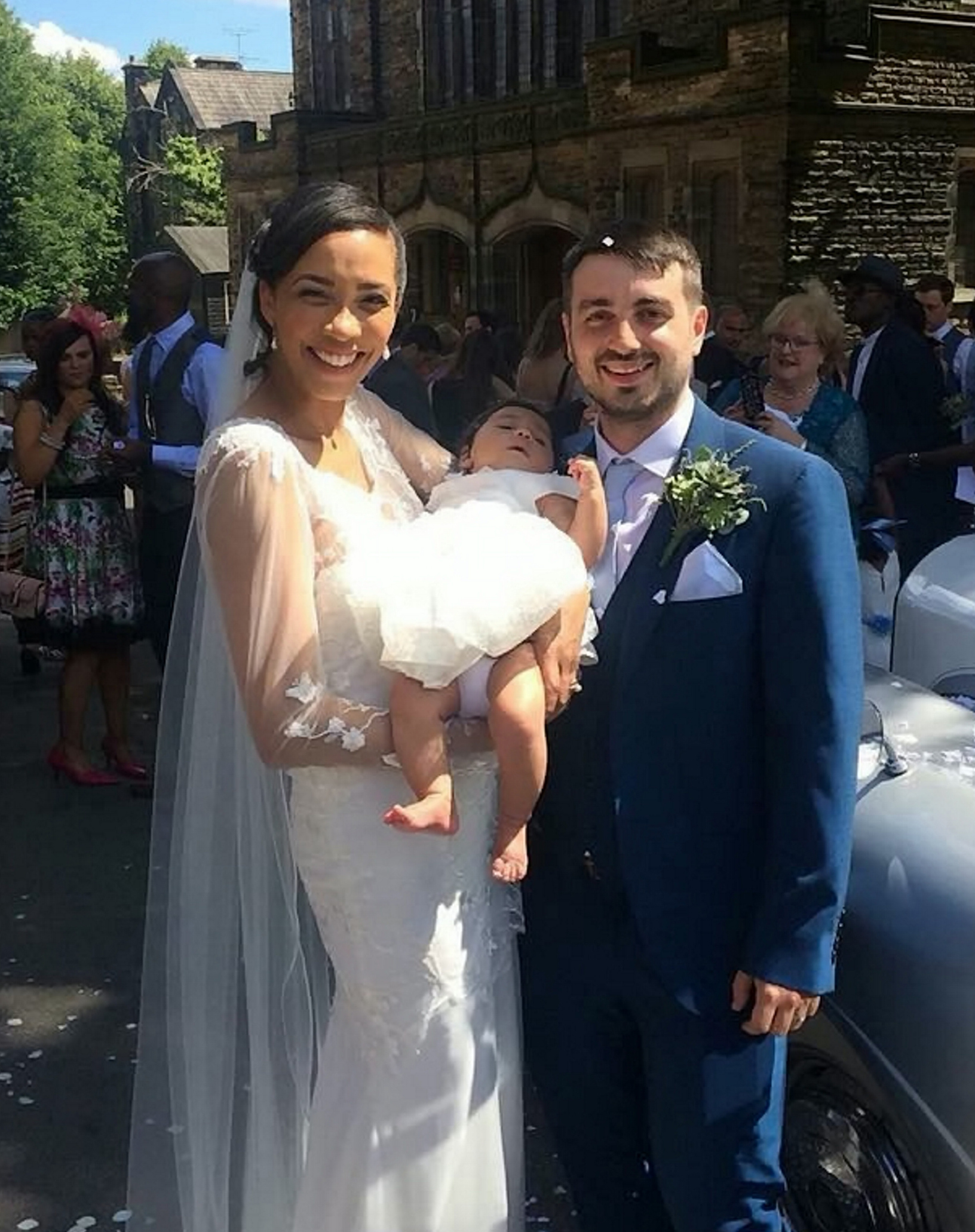 Cherie and Chris pictured on their wedding day | Picture: SWNS
Cherie said: "We wanted the food to speak for itself.
"We did not tell our guests what they were eating until the speeches.
"They were very surprised but also very impressed. The food was absolutely beautiful and really made our day. We could not have asked for anything better."
Saturday's guests were treated to a hot buffet for a sit-down wedding breakfast fit for kings which cost a tiny £6 a head.
They had spinach and chickpea curry, chicken and bacon pies, sausage and bean cassoulet, ratatouille, cold meats and pickles, a cheese board, oven roasted thyme and lemon chicken and tortilla cups filled with Mexican salad (gallo d'pico) - all created from scratch by the RJFP team.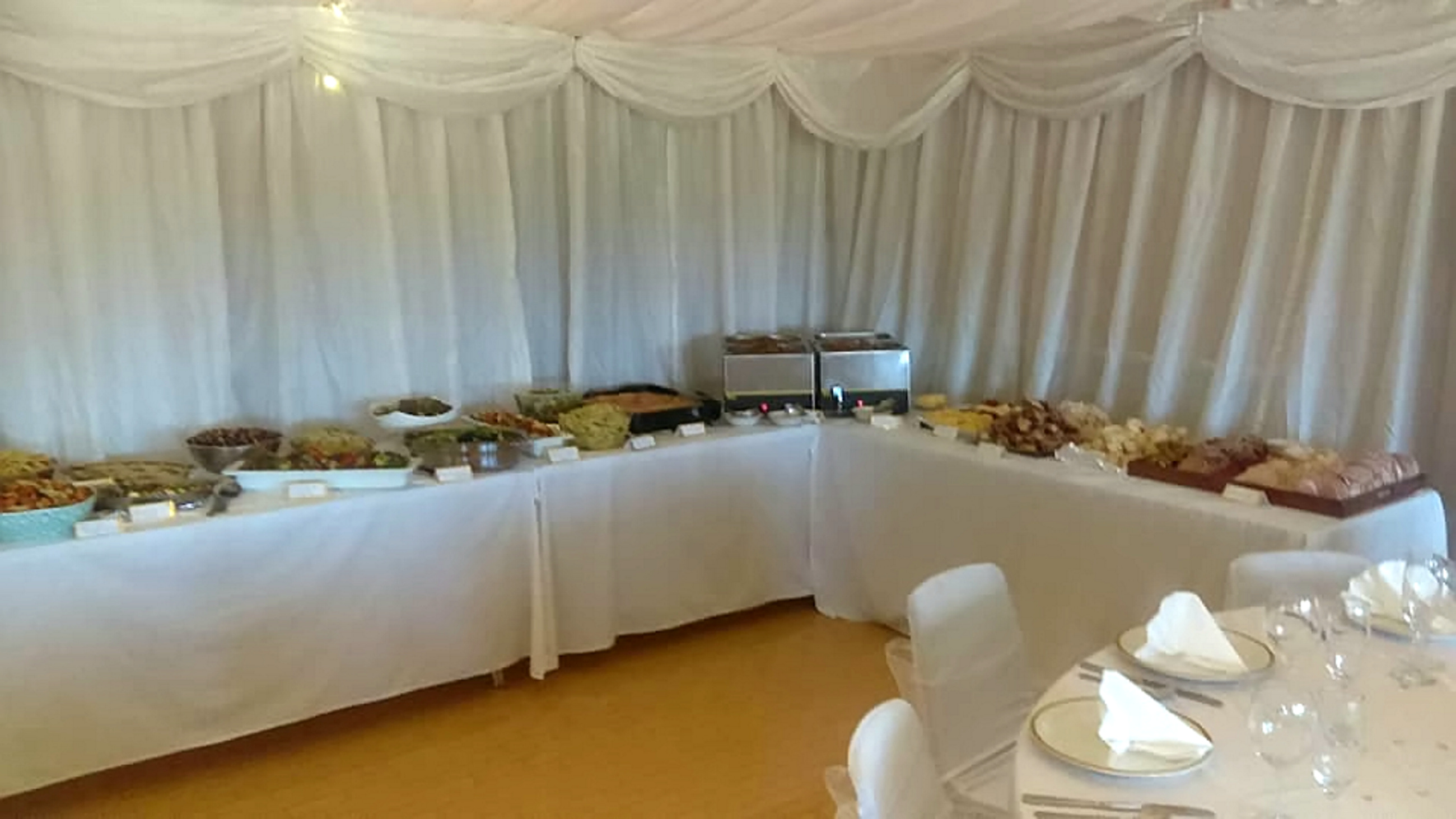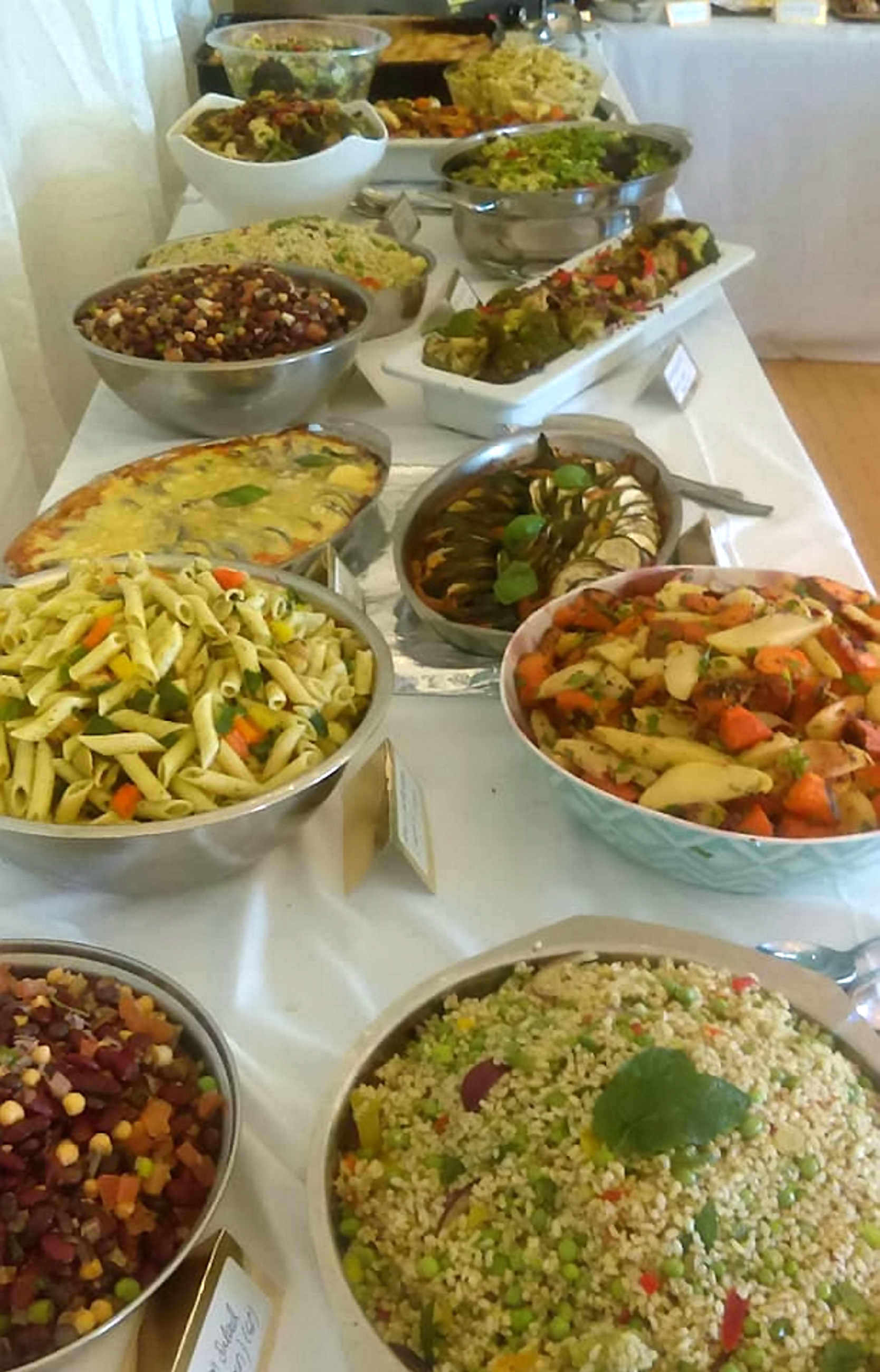 Cherie and Chris's eco-friendly wedding feast | Picture: SWNS
These were accompanied by a selection of tasty salads, pasta dishes and veggies
When ordering from The Real Junk Food Project it is a luck of the draw what food you might end up with as it depends on what supermarkets and chains are throwing away and what gets saved by the charity.
Luckily for Cherie, Chris and their guests their food included a spread of doughnuts from high street bakery chain, Greggs.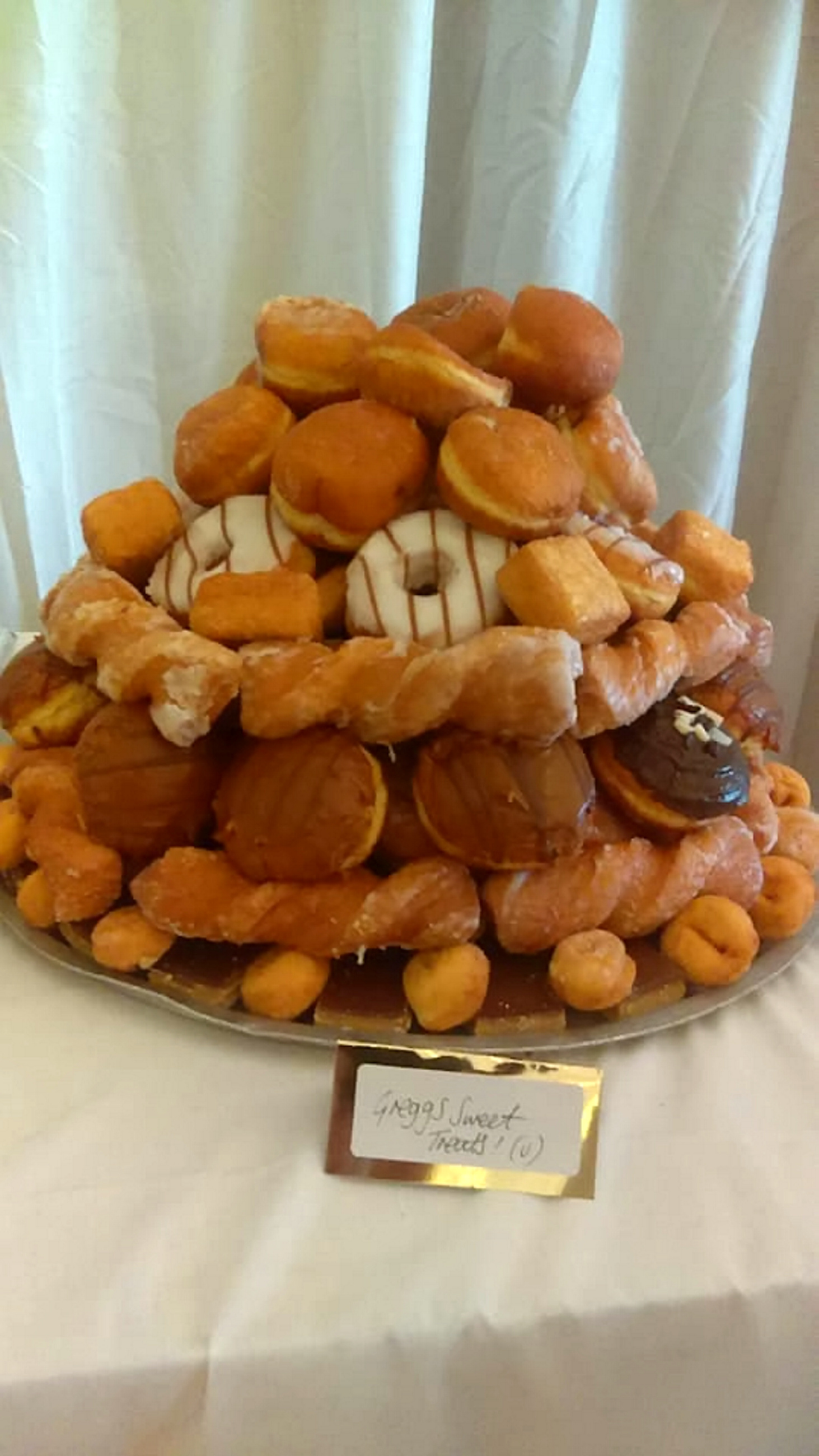 The food wasn't the only eco-friendly part of the wedding.
Cherie's wedding dress was lined with material made from bamboo pulp and the favours for their guests were seeds that could be planted at home.
Cherie said: "What is wonderful is that we were able to use our wedding to spread the word about food waste and make people think about using up their own leftovers."