Häagen-Dazs tubs are shrinking but the price will stay the same
17 May 2018, 16:47 | Updated: 23 August 2018, 16:58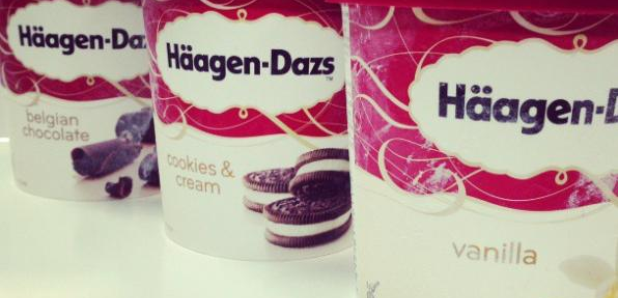 Nestle have announced the popular ice cream tubs will be shrinking in size - but staying the same price.
Häagen-Dazs is the latest to join the 'shrinkflation' gang, with the brand set to decrease the size of their tubs, whilst the cost remains the same.
The brand's owner, Nestle have explained that the shrunken tubs will stay at £5.35 due to rising ingredient prices.
A spokesperson for Häagen-Dazs said:
"Like many ­businesses we have been affected by rising commodity prices. Our commitment to only using premium ingredients has left us susceptible to price increases."
According to ONS, over 2,529 products have shrunk in size over the past five years, that are still being sold for the same price - including chocolate brands such as Toblerone.
Talking of their costing decision, the Häagen-Dazs spokesperson added: "We recognise shoppers are under pressure financially and haven't taken this decision lightly."
Watch more: