Indian Food Is No Longer The UK's Favourite Takeaway Thanks To This Cuisine
8 September 2017, 13:12 | Updated: 8 June 2018, 15:45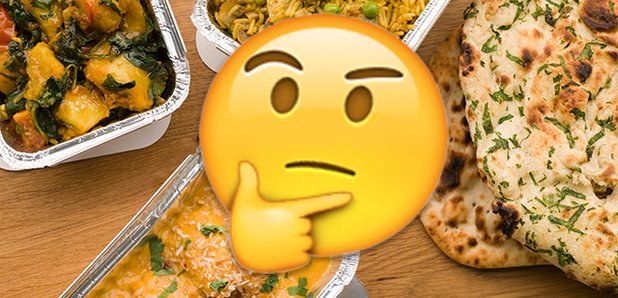 Many Brits are forfeiting their Chicken Tikka Masala in favour of other options...
If you were asked to name some of the most British foods your answer would likely include fish and chips, pie and mash, a full English...and a Chicken Tikka Masala!
We are a nation of curry lovers, and for decades Indian restaurants have dominated the UK's takeaway industry consistently coming out tops in polls asking people to name their favourite lazy Saturday night dinners.
But a new survey carried out by BBC Good Food revealed that people have been turning their backs on curries in favour of Mexican food such as nachos, tacos and fajitas.
Out of the 5,000 people surveyed over half said Mexican was their preferential food when ordering a takeaway or heading out for dinner with Thai food coming in a close second.
The question asked in the research was "How many of these international cuisines, now available in the UK have you tried and/or would like to try?".
A majority of 55.78% said Mexican with 44.92% slightly behind and here is how the other cuisines ranked...
South India and Sri Lanka - 36.60%

Cyprus - 24.16%

None of the above - 23.64%

Poland - 21.60%

Austria - 17.40%

Taiwan - 11.82%

Iran - 11.36%

Syria - 8.72%

Eritrea - 5.78%
Interesting! But we somehow don't think any local Indian restaurants need to worry about business any time soon. Long Saturday night curries - especially now the X Factor is back!