The M&S Dine In For £10 Deal Is Back...But Not For Long!
29 June 2017, 14:41 | Updated: 23 August 2018, 16:58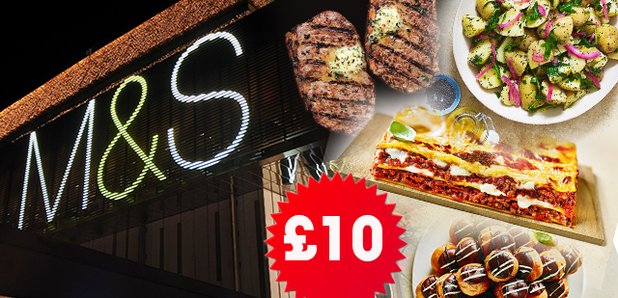 King of the supermarket dining deals on the high street is back and packed with value but for a limited time only!
A £3 meal deal with a sarnie and a drink isn't the only meal deal you can bag on the high street.
Marks and Spencer have reintroduced their fantastic dine in for two deal and this isn't JUST any old meal deal...you get a free bottle of wine too!
The £10 deal is being praised as one of the top dining in options in the shops at the moment, but hurry as it's only on sale in stores until the 4th July. But fear now, there's still plenty of time to get stocked up for a night in this weekend.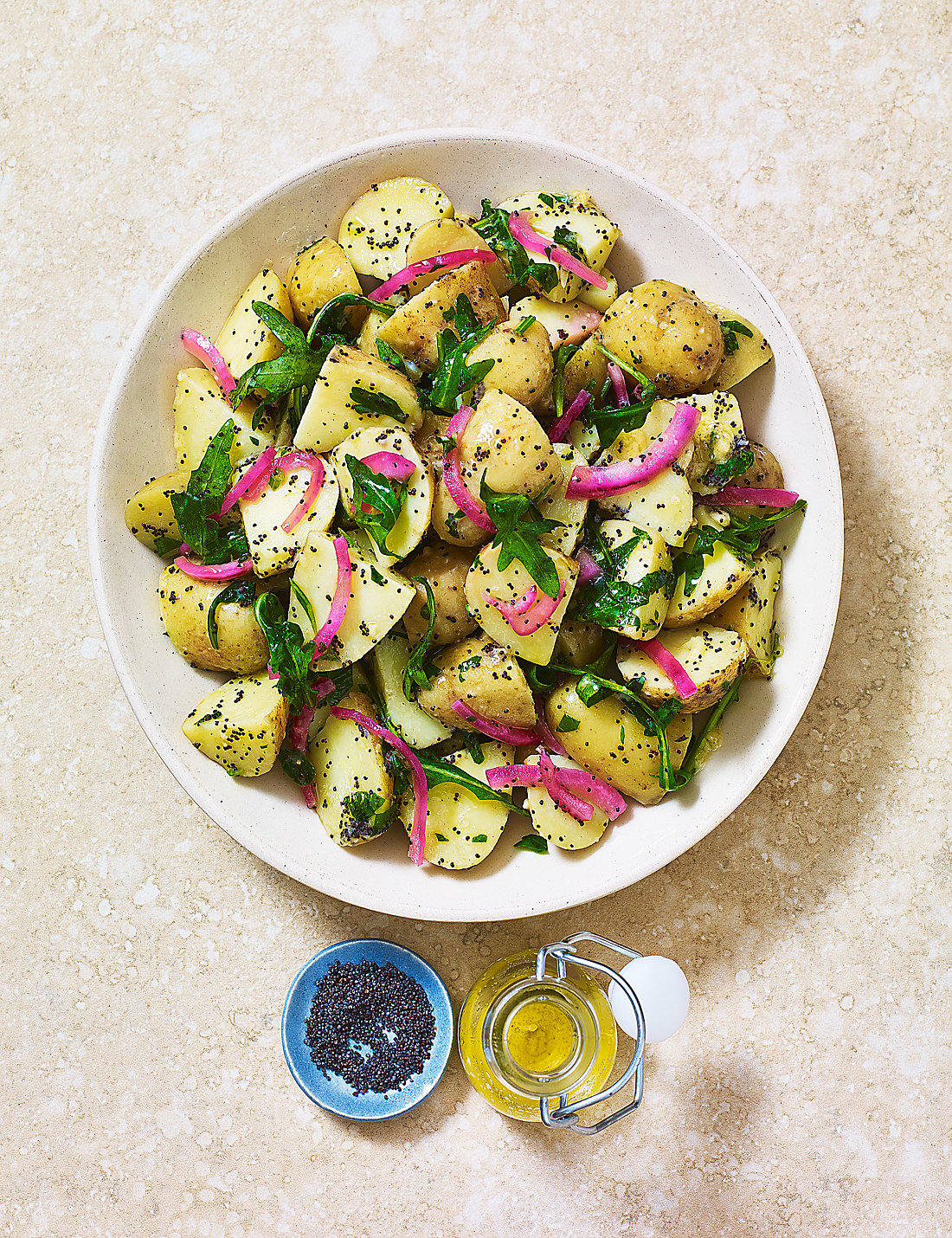 Lemon and poppy seed potato salad | Picture: Marks and Spencer
The offer means you can get a main meal, side, desert and a bottle of wine all for a tenner!
The main meals available on the offer are a range of hearty 'gastropub' style means, gluten free and vegetarian options and even healthy 'balanced for you' options including the following:
2 Mediterranean Sea Bass Fillets

2 Sirloin Steaks

Gastropub Steak Lasagne

Potato, Spinach Plum Tomato and Feta Frittata (V)

Balanced For You Chicken And Mushroom Tagliatelle

Made Without Wheat Beef Lasagne (GF)

Gastropub Garlic Chicken & Herb Crumb

Lattice Pork Saltimbocca

Cook Menu Chicken Lemon & Parmesan

Potato, Spinach, Plum Tomato and Feta Frittata (V)

Balanced For You Chicken & Mushroom Tagliatelle

4 Chilli & Coriander Chicken Escalopes

Gastropub Roasted Aubergine, Tomato & Mozzarella Bake (V)
They also have thirteen sides to choose from which vary from vegetables and salads, to potatoes and garlic breads. If you're not full up from that and have room for desert you'll have to pick from some mouthwatering options.
Again, as with the main meals, there is gluten free cheesecake as well as a whole host of indulgent after dinner treats which would go nicely with that free bottle of wine - sounds like a dream!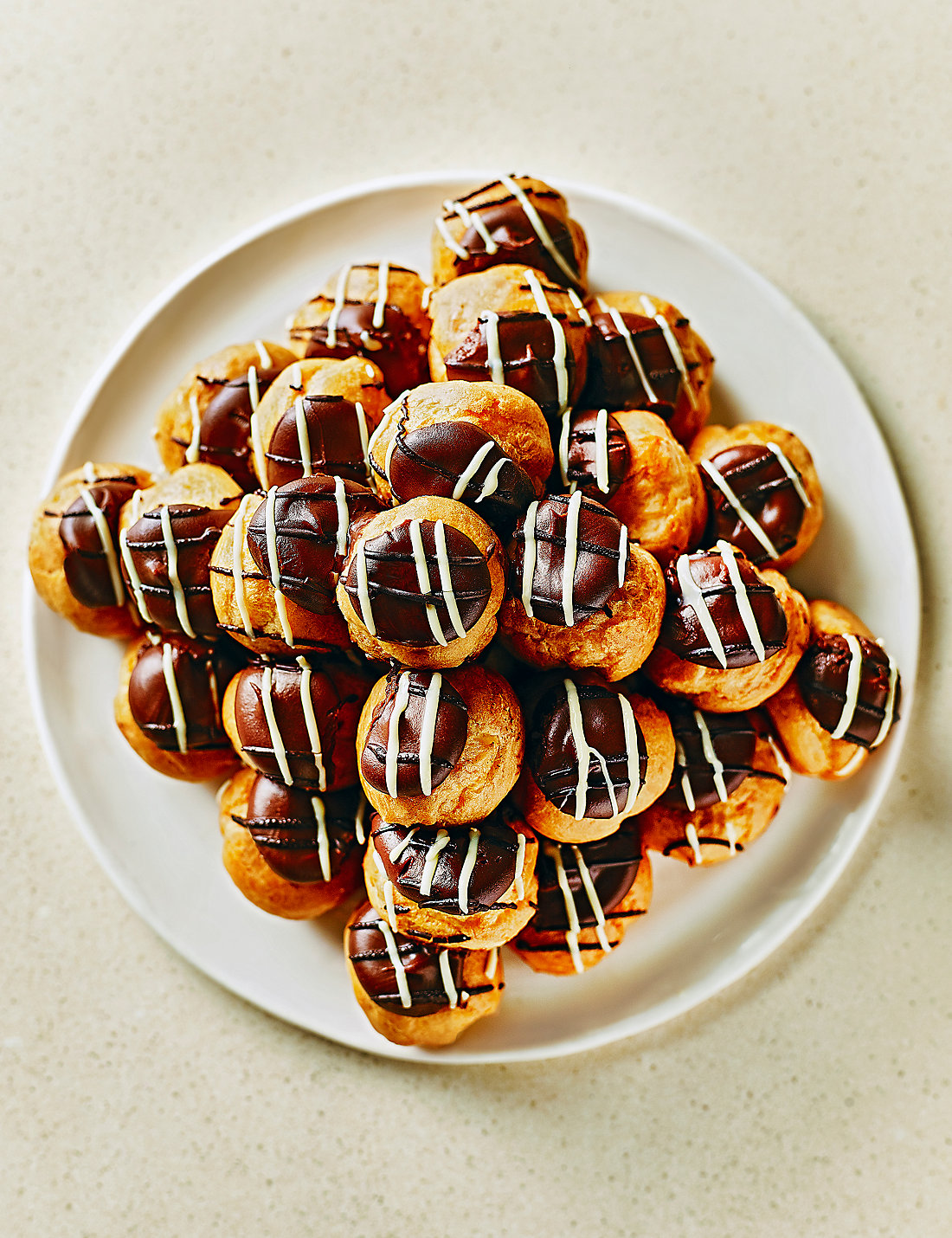 Profiterole stack | Picture: Marks and Spencer
Other great dine-for-two style supermarket deals include:
- Tesco Finest Meal Deal: A main dish, a side dish, a desert, and a bottle of wine or a soft drink
- Morrisons: Buy 1 Main, 1 Side,1 Dessert and 1 Drink for £10