Mayonnaise ice-cream is now a thing... but would YOU try it?
27 July 2018, 15:10 | Updated: 27 July 2018, 17:06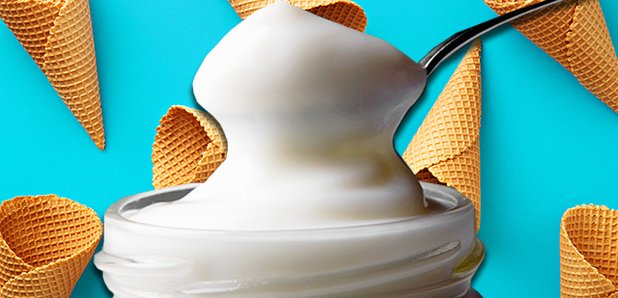 Nothing sounds more refreshing than a nice, delicious mayonnaise ice cream...right?!
Mayonnaise is an acquired taste at the best of times - you either love it or hate it.
But even the biggest mayo fan may question their loyalty when faced with mayonnaise ice cream, which is actually now a thing.
This may look like innocent vanilla, but in fact it's a frozen version of the egg-based spread.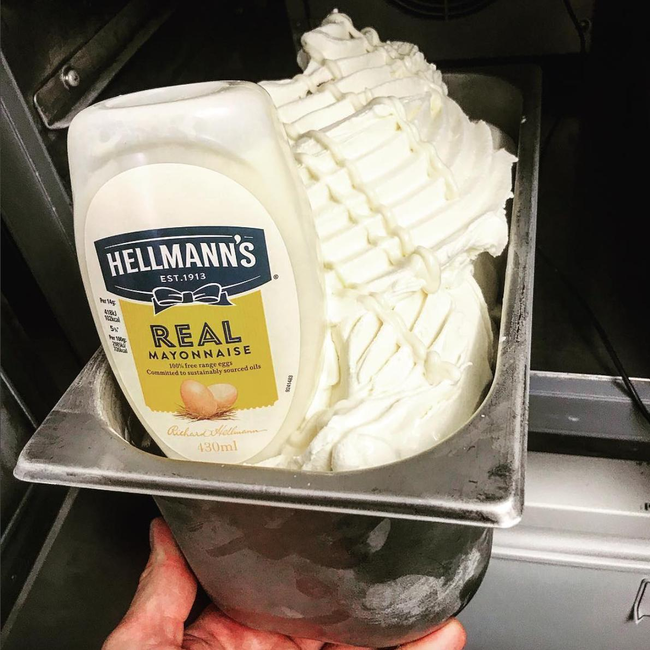 Credit: Instagram - @ice_falkirk
ICE, a gelato shop based in Falkirk, Scotland, invented the 'unusual' concept by simply mixing cream with mayo.
The owner, Kyle Gentleman, told Today that the ice cream is a "full on hit of fat and cream followed with an eggy milky aftertaste."
Whilst it may sound like a weird concoction, let's just clarify that ICE also stocks the likes of Monster-flavoured ice cream (yep, as in the energy drink), Strongbow Dark Fruits and Guinness.
The Mayo ice cream has divided opinions on social media, with some expressing a big flat-out NOPE from the off:
at work and my manager just found out about the mayonaise ice cream and he's literally just walking around the store shouting "no"

— paladin danse (@Sherlake) July 26, 2018
I never want to eat Mayo flavored ice cream.

— DadWearsGlasses (@DadWearsGlasses) July 26, 2018
Whilst others are more cautiously optimistic about the idea.
Am I the only one who wants to try the mayo ice cream??
Eh I've always had a weird obsession over random food combos

— Kuki (@KukiPiperdi) July 27, 2018
Well now that mayo ice cream is a thing I honestly think it's going to be good

— (@MspLeslie) July 27, 2018
Those who have been brave enough to taste it have explained it as "strange...not as eggy as you'd expect, in fact quite creamy and sweet."
Sounds... delightful?