You Would Have To Run For Over An HOUR To Work Off McDonald's New Burger!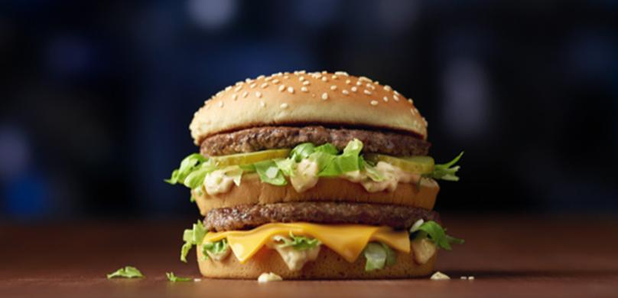 It looks epic, but how many calories are in the new Big Mac from McDonald's?
To celebrate the 50th birthday of the Big Mac, McDonalds have just launched the monstrous Grand Big Mac, an absolute whopper of the burger that is getting Maccy's fans seriously excited.
It's only going to be available to buy until 20th March so if this looks up your street, get in quick because you won't want to miss your chance.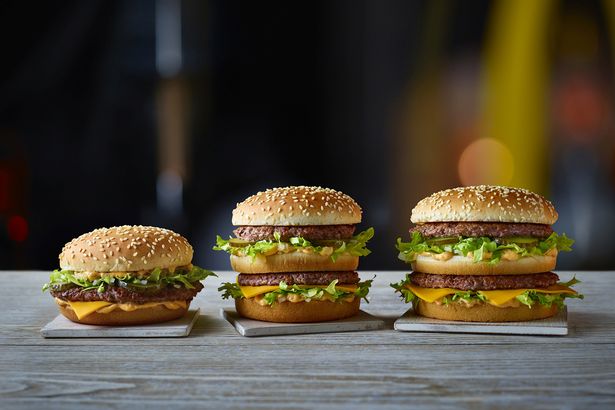 From left to right; the Mac Jr (400kcals), Big Mac (508kcals) and the Grand Big Mac (741kcals) | Picture: McDonald's
This beast of a bun costs £3.99 and clocks in at a huge 741 calories which is likely to put off some people, especially this early in the year when everyone is still trying to be good after the festive period.
They also have launched a smaller version of the iconic burger, the Mac Jr, which is a bit more guilt free containing 400 calories
But fear not, we're here to let you know just how much exercise will shave those 741 calories off post-Grand Big Mac.
According to Fitness Republic, here are just a few ways you can shed 700 calories...
A run at a leisurely pace (they recommend around 5.5 miles an hour, if that's what you call leisurely) for about an hour.
Jump rope for an hour! Throw back to your playground days, grab a skipping rope and...skip!
Swimming can burn 700 calories in just under 70 minutes due to the fact it works multiple parts of the body at once.
So if you're calorie counting but still want to nab this limited edition piece of burger history before McDonald's stops selling it then we've got you.
Grab your trainers, skipping rope or a pair of Speedos and you'll be guilt free...or opt for a Mac Jr instead!