McDonald's are releasing a mini McFlurry with HALF the calories
22 June 2018, 11:34 | Updated: 23 August 2018, 16:58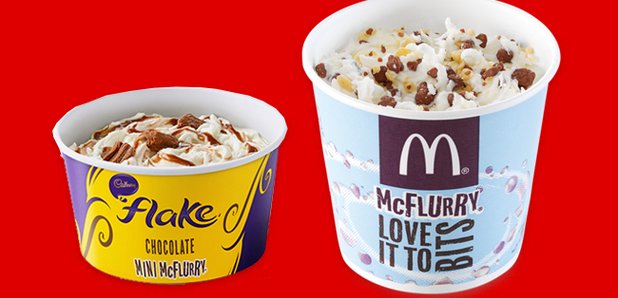 The new ice-creams are here to stay, but there are some limited edition flavours that sound delicious.
The McFlurry has been a staple of McDonald's menus across the UK since 2000 - and now it's getting a revamp.
We're always excited when new flavours are released and regardless of brain freeze, will scoff the thing down with ease after a Big Mac meal.
But rather than simply launching a new flavour, McDonald's are introducing a new size of the frozen treat in time for summer.
So if the regular size McFlurry is a bit too much ice cream to handle, you might be interested in this.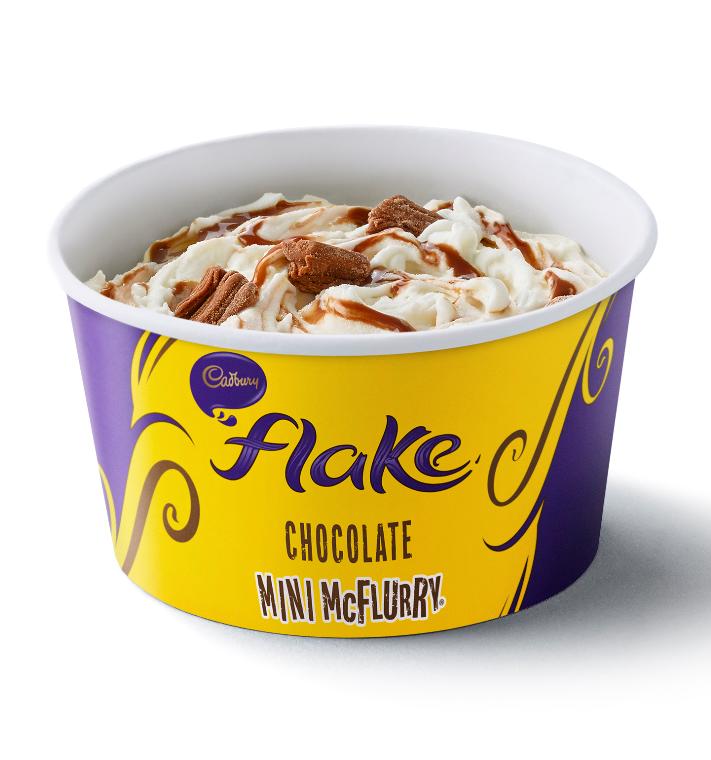 Picture: McDonald's
The fast food chain are launching a McFlurry just under half the size of the regular version which will cost a mere 59p for a 75g pot and will contain 150 calories compared to the usual 320 calories.
The new mini McFlurry's will be available in the standard flavours such as Dairy Milk, Oreo and Crunchie as well as two new limited edition flavours; Flake and Flake raspberry.
But if you like the sound of the new flavours then you'll want to get in there fast because they will only be available from 27th June to 7th August.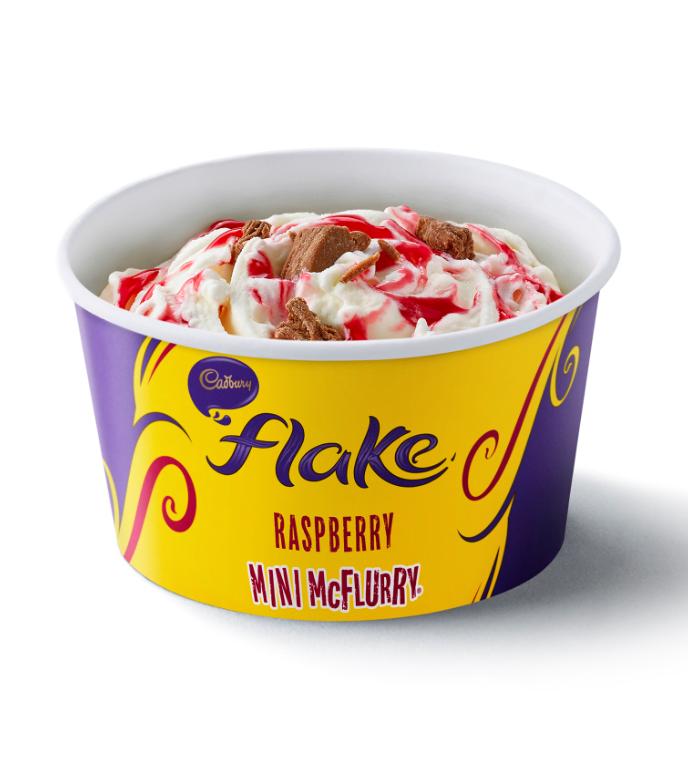 Picture: McDonald's
But that's not the only change to McFlurry's on the menu. If you don't struggle to eat the usual sized McFlurry then you may be disappointed to hear that the regular size one will be reduced from 170g to 150g but the price will also be shrunk to 89p instead of 99p.
Limited edition flavour McFlurry's will now cost £1.29 instead of £1.39.
If the mini McFlurry's really take off we hope McDonald's keep them on the menu past summer!