Sliced Ketchup is now a thing, but would YOU eat it?
23 March 2018, 11:14 | Updated: 12 July 2018, 13:59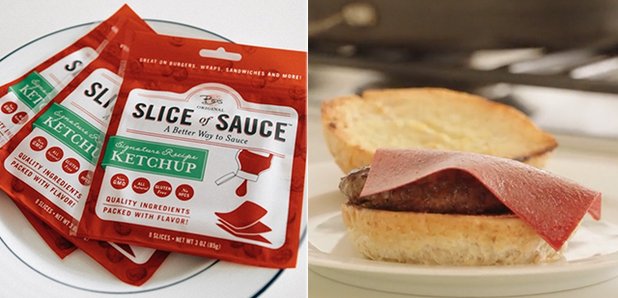 It's the "convenient" alternative to tomato sauce...
Slice of Sauce is a new invention that's bound to divide ketchup lovers.
For a pricey £7, you can buy a packet of 8 ketchup slices - much like burger cheese - and use it in sandwiches and burgers.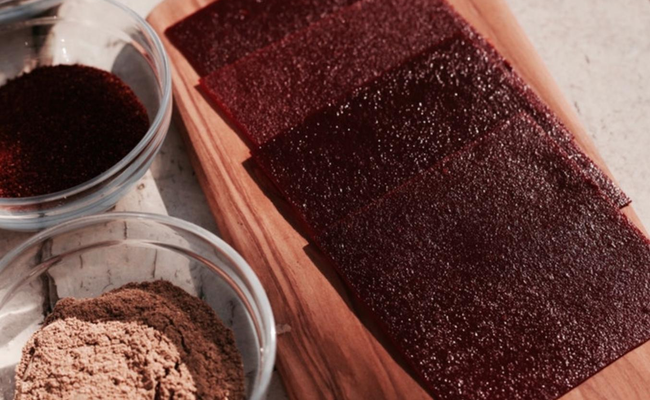 Credit: Bo's Fine Foods
This new creation comes from Bo's Fine Foods, who are sourcing (or should we say 'saucing'), funds via Kickstarter. On the surface, it sounds pretty gross, but it's gluten-free and completely void of artificial flavours and preservatives.
The creators explain that it's an easy alternative to actual ketchup; it doesn't cause your bread to go soggy, and it doesn't leak out of a sandwich.
It just stays were it's put, looking like the weird ketchup imposter that it is.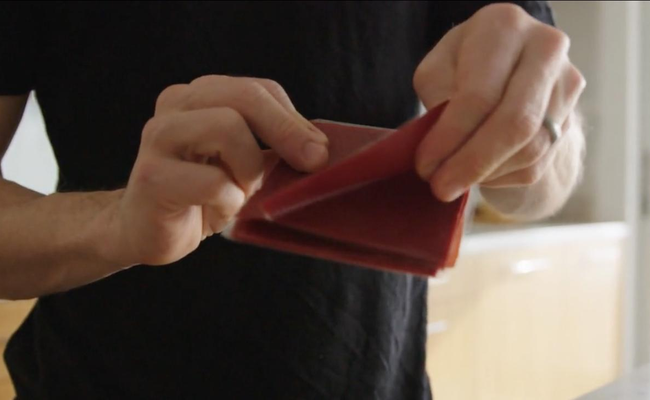 Credit: Bo's Fine Foods
One of the founders of Bo's Fine Foods 'accidentally' created it, after mixing a load of leftover vegetables left from a homemade BBQ sauce recipe.
With the average bottle of ketchup costing between £1-£2 and lasting a fair amount of time (depending on the amount of sauce lovers in your household), these healthier alternatives definitely lack value for money, but we can't deny, we're definitely intrigued.