How To Avoid Being A 'Super Sneezer' With These Top Hayfever Tips!
3 May 2017, 17:03 | Updated: 8 June 2018, 15:45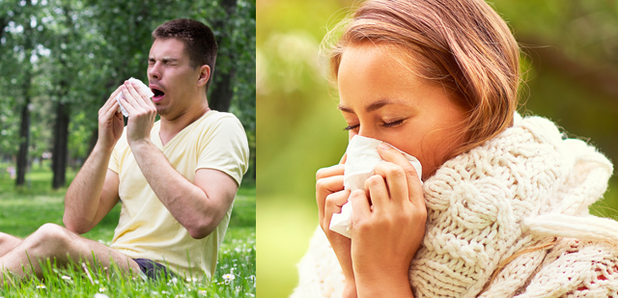 Summer can be miserable for 18 million Brits. Take action!
Ahhh, summer. It's a season that most of us look forward to – long evenings, Wimbledon, barbecues, festivals and glorious days on the beach. But for 18 million Brits there's also a major drawback to the summertime – hay fever. Aaachoo!
If you're already dreading that sneezing, eye-rubbing misery, then there's some bad news this year. Scientists have warned that the we can expect to deal with a new 'super pollen' that's created when pollen from plants mix with diesel fumes. Oh joy.
Dr Paul Carson of the British Society for Allergy & Clinical Immunology claims that this makes the pollen even stickier, clogging up your eyes, sinuses and lungs.
Apparently twice as many Brits now suffer from the annual ordeal of hay fever – over twice the number seen in the 1980s.
Hay Fever Hacks
Here are some ways you can avoid it, or lessen the effects if it's too late:
Full Steam Ahead
Already in the grip of hay fever and feeling bunged-up? Try putting a towel over your head and breathing in steam – this should help to open your airways. Add some decongestant, like Vicks, into the bowl and you'll feel much clearer!
Booze is bad news
Summer means being outdoors with a drink in your hand, right?
Well, the more you're outdoors the more you're exposed to pollen. Your body produces histamine as part of the allergy reaction, which in turn, causes inflammation to fend off any perceived attack.
It gets worse: alcohol also contains histamine, which can aggravate your symptoms. It also dehydrates you, which can stimulate your body into producing even more histamine.
Apparently green tea has an anti-histamine effect, though, while a simple glass of water counteracts the dehydration that stimulates histamines.
Cheers!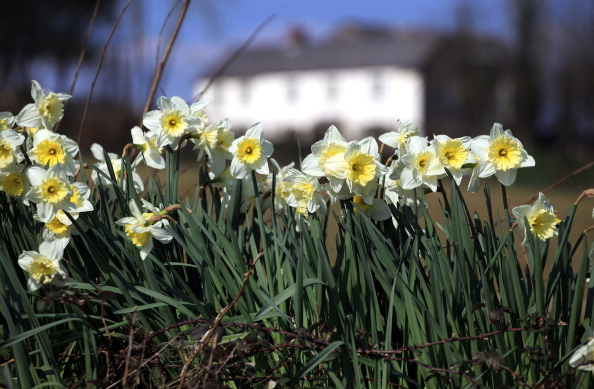 Beautiful, or to be avoided? Copyright: Getty
Laughing And Loving
Laughing daily for 15 minutes can lessen allergy symptoms by stimulating chemicals that block the production of histamine, the American College of Cardiology reports. So maybe put on a comedy podcast on your way to work?
Japanese scientists also found a 30-minute smooch reduces the quantity of histamine pumped out by your body and dampens the allergic reaction. We're blushing!
Read more: May Won't Be As Hot As Weather Forecasters Thought
Head to the chemist
Antihistamines might just do the trick.
Choose Clarityn (£3.50 for 14 tabs) or opt for cheaper products with the same active ingredient, loratadine. (Sainsbury's Hayfever & Allergy Loratadine, £1.90 for 14 tabs.)
If you're looking for quality, sneeze-free shut-eye, plump for Piriton (£2.79 for 30 tabs).
Know your enemy
Professor Jean Emberlin, of the National Pollen and Aerobiology Research Unit at the University of Worcester, advises discovering which plants trigger a reacyion.
"Hay fever can be caused by over 300 different plants, so speak to your GP for a referral to a testing clinic so you know which specific plants you need to avoid," she says. For a free pollen calendar showing the likely suspects, go to: worcester.ac.uk/discover/pollen-calendar.html
Nasal know-how:
"Nasal sprays are far superior to oral tablets as they're absorbed much more quickly through the thin nasal membrane and go straight to problem area," says Emberlin.
Steroid-based anti-inflammatory nasal sprays, such as Flixonase (on prescription), decrease inflammation but take longer to deal with symptoms.
Non-steroidal anti-inflammatories, such as Rynacrom (also on prescription), work instantly but can result in a return of nasal congestion once you stop using them.
Emberlin says: "I'd always advise regularly using seawater nasal sprays, such as Sterimar (£8.99 for 20ml from Boots), which cleanse the nose of pollen, and relieve nasal congestion and dryness."
Wrap Up:
Wear a wide-brimmed hat and wrap-around glasses to limit exposure to your problem zones. Swap daily contact lenses for weekly lenses during peak season to avoid hand-eye contact. Pull your hair back to stop it dropping pollen into your face.
Read More: Warmer Weather Blamed For Record Number Of Clothes Moths
Food Fixes:
A Harvard Medical College study found that foods rich in Vitamin E, such as eggs and oily fish, reduce the risk of developing hay fever in the first place.
Foods packed with antioxidants (peppers, berries and broccoli) and Omega-3 (sardines, salmon and seeds) help calm down the immune response to pollen.
Also add a generous portion of garlic, ginger and chilli to your food too – they've all been shown to ease symptoms.
Honey may also an effective deterrent against pollen allergies – the sticky stuff of course contains pollen, so some people reckon that eating tablespoons of honey per day can help to build up your tolerance.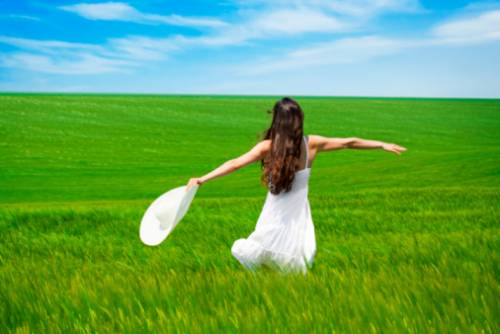 Freedom! Copyright: Thinkstock
Hopefully, some of these fixes will help you to enjoy the summer months ahead!