This Is How Much Exercise You'd Need To Burn Off Your Fave Festive Coffees!
6 December 2017, 16:51 | Updated: 8 June 2018, 15:45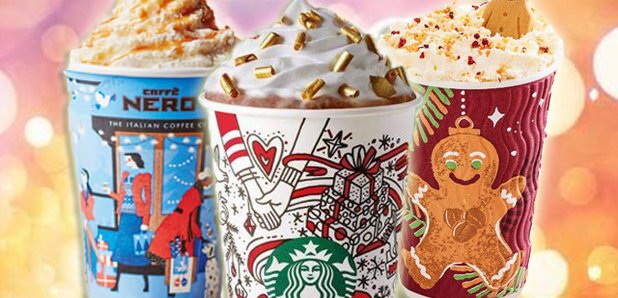 It's no secret that our favourite Christmas drinks are packed with calories and sugar but the real cost of that gingerbread latte might make you think twice!
If there's one thing we love about Christmas it's the festive pick-me-ups from our favourite coffee shops.
The likes of Starbucks, Costa and Cafe Nero all help to spread a little festive cheer in the lead up to Christmas with their own delicious additions to their classic menu.
Whether it's a latte sprinkled with gingerbread or covered in whip cream, there really is no better way give cheers to the Yuletide.
However, if you're trying not to put on too much weight over the Christmas period then you might want to steer clear of some of the more calorific drinks on offer this season.
Experts have revealed just how long it would take to burn off festive drinks on the high-street, with most leaving you in the gym for up to an hour if you wanted to work off the sins.
The most calorific drink you can buy from the coffee shops this year is Costa Coffee's indulgent Mint Hot Chocolate, which has 556 calories if you order it in the largest Massimo size, which would see you walking for 2 hours just to rid yourself of the calories.
Don't worry, we've broken everything down for you to help you out with your next order.
Costa Coffee Mint Hot Chocolate (Massimo)
This indulgent minty drink might taste like heaven but Costa's Christmas offering comes at a steep price to pay. With over 500 calories, you could end up spending up to 45 minutes on the treadmill.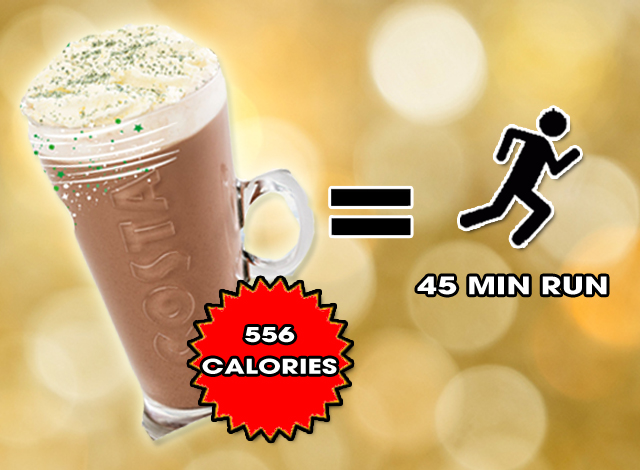 Starbucks Gingerbread Coffee Frappuccino (Grande)
A Gingerbread frappucino might be the perfect way to toast the festive season, however, you might not end up feeling so merry after having to walk nearly two hours just to burn off the calories in this sugary beverage.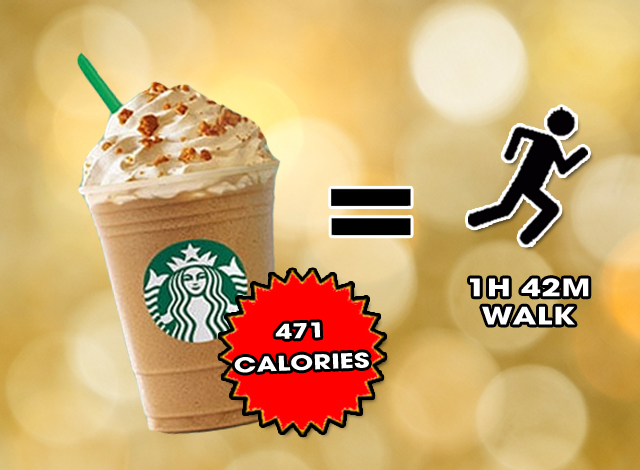 Caffé Nero Clementine Milano
That orange in your Christmas stocking might be a better shout this season, as Caffè Nero's citrus infused coffee has a whopping 500 calories! Each sip will collectively earn you a total of aerobics.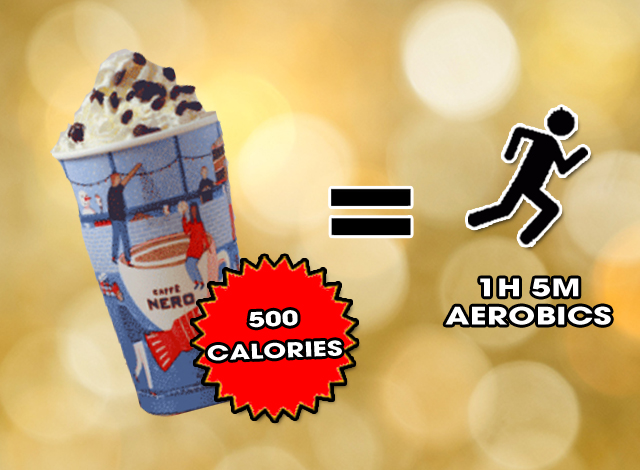 Starbucks Gingerbread Latte (Venti)
Gingerbread Lattes are one of Starbuck's signature holiday drinks this festive coffee has some serious consequences. The Venti size packs a punch with 412 calories which would see on the on treadmill for over 30 minutes.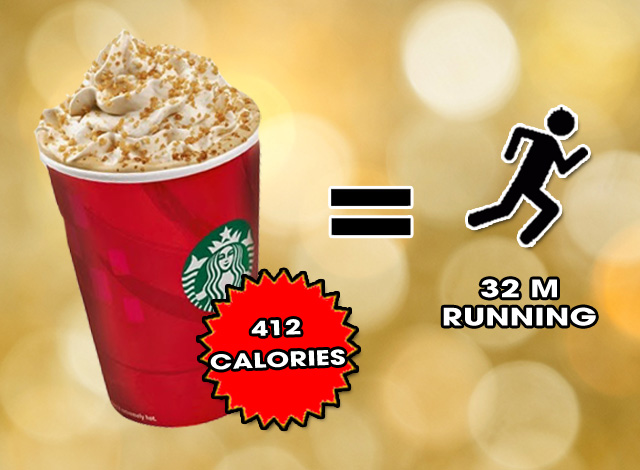 Starbucks Fudge Hot Chocolate
Believe it or not but this sugary beverage is packed with more calories than a Mcdonald's cheeseburger. The Starbuck's favourite has 414 calories whereas a standard McDonald's cheeseburger has 301!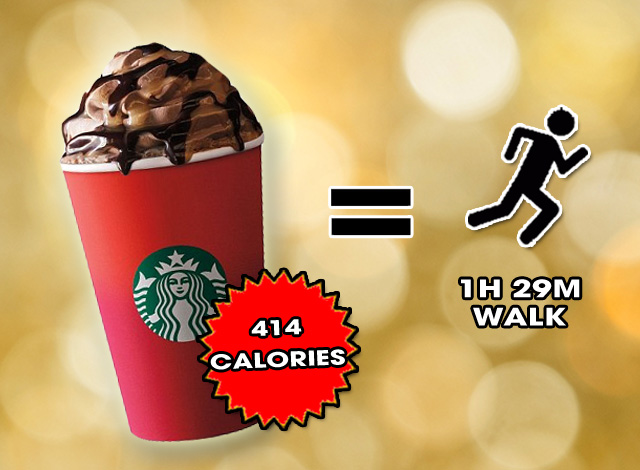 Well, that's certainly taken the merry out of our Christmas but you know sometimes you have to live a little! Everything in moderation as they say.
Cheers!