This Foot-Long Sausage Roll Is A Game Changer!
8 August 2017, 14:52 | Updated: 8 June 2018, 15:45
The pastry gods are smiling on us.
Planning a picnic for this weekend? Well, we've found just the thing to make it memorable, because Morrisons have launched a Foot Long Sausage Roll. Yes, you heard that right. Now we finally realise what's been missing from our lives.
Morrisons' new sausage roll... pic.twitter.com/RQs9Jw529m

— Heart (@thisisheart) August 7, 2017
Believed to be the largest in the UK, the sausage roll measures one foot, and weighs nearly half a kilogram. And how much will this delicacy set you back, we hear you ask? Only a measly £1.
We'll take two!
Available now, the jumbo sausage roll, which is believed to be double the length and four times the weight of other high street competitors, is freshly baked in-store and is made with seasoned pork meat before being wrapped in a crisp, flaky pastry.
This superb snack requires its very own special tray just to hold the weight of it, as opposed to the traditional paper bag. Fancy.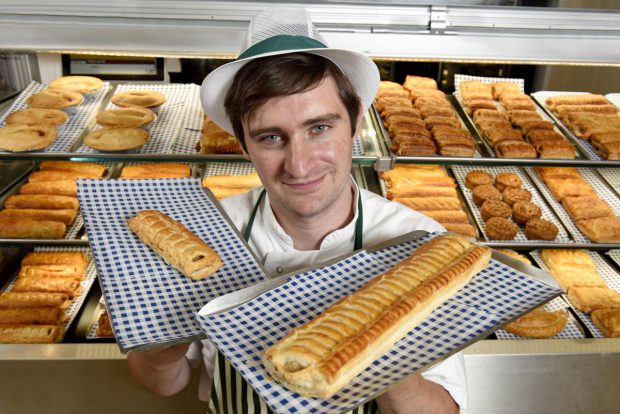 Hmm, tough choice.... [Picture: Morrisons]
According to Morrisons, the idea for the Foot Long Sausage Roll, which is being launched in time for the start of the football season to be the ultimate match day pie experience, came after listening to its customers who said they wanted a bigger version of the British classic.
Read more: You Won't Believe That This Healthy Hipster Menu Could Be From Greggs!
Philippa Shaw, who has the amazing job title of Morrisons Pie and Pastry Expert, says: 'We sell one million freshly baked sausage rolls-a-week but customers have asked for one that is even bigger. So we created this foot-long version."
Fiona continues: "With the start of the football season approaching, we're hoping our Foot Long Sausage Roll will be making its way to the top of the snack league table!"
We like Fiona's style. But now just one question remains – tomato sauce or brown sauce?