Location Of The UK's Cheapest Pint Is Revealed - Where Does Your Town Rank?
4 September 2017, 15:50 | Updated: 8 June 2018, 15:45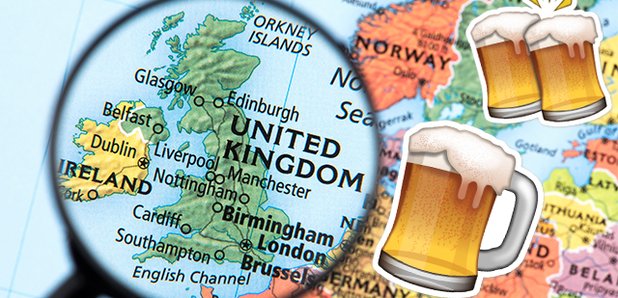 You'll never guess where the cheapest pint in Britain comes from...
Whether you're proud to admit it or not, us Brit's love a pint.
A pint of beer, or a pint of cider whatever your tipple we are certainly a nation that loves a trip to the pub. But depending on where you live a swift one at your local could set you back anywhere up to a fiver on average.
London, unsurprisingly, isn't the location of the UK's cheapest pint with Londoners paying on average £4.90 for a drink unless you have a penchant for Craft Beer which in some specialist pubs could cost you a whopping £13.40 - ouch!
Weekend paper Sunday People investigated the cost of pints across the country and have come to the conclusion that Liverpool offers the cheapest beverage in all the land averaging at £2.90.
So if you live down south and are thinking of heading into London for that big night out this weekend, think again and book a train to Liverpool! It might save you more money in the long run.
Other areas that ranked cheaply in the investigation are Sheffield and Nottingham in second with punters paying on average £3 a pint, then Southampton and Hull at £3.10, Stoke at £3.20 and in fifth place, York at £3.25.
Unsurprisingly, areas ranked close to London in price are Brighton and Oxford tied at £4.25, then Edinburgh at £4 followed by Cambridge at £3.83 for your average pint.
Certainly one to think about when your planning the next hen do or weekend away with the girls!