Research says this UK city is set to be smoking free by 2024
11 September 2018, 08:42 | Updated: 11 September 2018, 08:43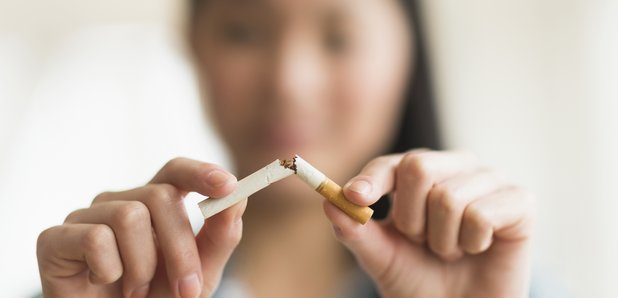 New data has suggested that at least three UK cities will be smoke free within the next 10 years.
Research has found that Bristol could be the first British city to be completely free of cigarettes as soon as 2024.
US Tobacco giant Philip Morris has carried out research into the decline in smoking across the UK and found that the South West city will be the first to ditch the ciggies followed by Wokingham and York by 2026.
The firm, who sell popular tobacco brands such as Benson and Hedges and Marlboro, could be bowing out of the UK market within the next decade and instead embracing the popularity of cigarette alternatives such as e-cigarettes.
You can find out when your local town or city will stop smoking on the Last Smoke website | Picture: Getty
Earlier in the year Philip Morris International's director of corporate affairs, Mark MacGregor, told the Daily Star that by 2030 would be a 'realistic timeframe' to stop selling cigarettes in the UK.
Speaking about their new research which shows the decline in smokers within the UK he said:
"These figures suggest some parts of the country will stop selling cigarettes altogether.

"The rate of smokers is coming down quickly.

"We're planning for a future without cigarettes."
While Bristol, Wokingham and York are to be smoke free in the near future some cities such as Derby, Cheshire and North Lincolnshire could still be smoking in 2050.
The research has been compiled in a website called Last Smoke which allows users to input their postcode in order to reveal the year their local town will stop smoking.
For information on how to quit smoking visit the NHS website here.