Brits warned of looming halloumi cheese shortage due to heatwave
26 June 2018, 13:05 | Updated: 12 July 2018, 13:58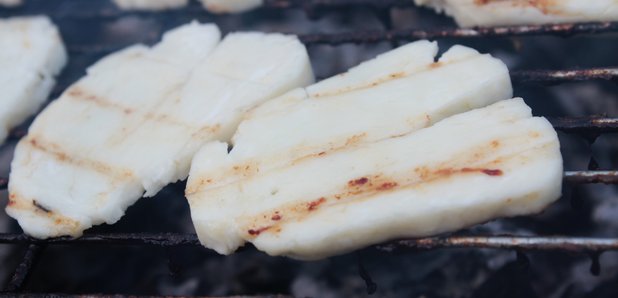 If you're thinking of whipping out the BBQ to sizzle some halloumi cheese, you may want to run to your nearest supermarket pronto.
The British heatwave is causing a sudden increase in demand for Halloumi cheese, leaving many shops with empty shelves.
Halloumi has grown in popularity with Brits, with the United Kingdom reportedly being one of the countries with the highest demand for the snack.
We love it so much that even the likes of Nando's have added Halloumi Sticks to their menus, in a bid to keeping up with the changing food trends.
Halloumi cheese originates from Cyprus, and, as per EU rules, 20% of its make up must be made through sheep and goat's milk.
However, Cyprian farmers are struggling to supply enough of the salty snack and import it into the UK - especially now the warm weather is making it a favourable BBQ snack.
The shortage has not gone unnoticed amongst Halloumi fans, who have been quick to air their panic on social media:
The #UKhalloumishortage has hit me hard. No #halloumi in the supermarket #sendaid #sendcheese #andwine

— mynameisMorten (@mortenpeek) June 25, 2018
In 25 years time kids will be saying ...Mummy how did you cope in that dreadfully horrid summer of 2018 when there was a short supply of halloumi cheese #halloumi

— Shawn Stobbsy Stobbs (@stobbszee) June 25, 2018
According to the Daily Mail, Pittas, who are the main supplier of Haloumi to the UK, are road-tripping emergency supplies to Britain in a bid to get it to supermarket shelves quicker than the traditional arrival via boat.
Company director John Pittas explained: "It costs more money to send it that way but Brits love their halloumi."