WATCH: Peter Kay's Role In The New Warburton's Advert Is Comedy Gold
5 October 2017, 15:54 | Updated: 8 June 2018, 15:45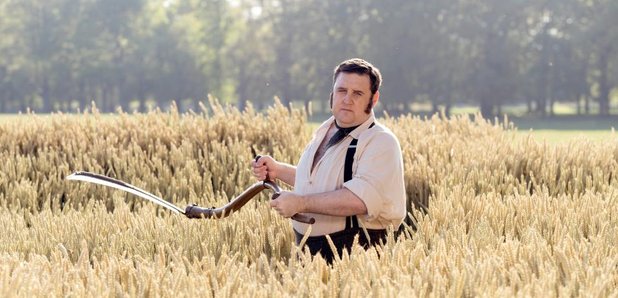 The comedian takes centre stage in the new advert for bread makers, Warburtons.
Warburton's bread are notorious for their hilarious adverts which in the past have seen Kermit the Frog and Mrs Piggy starring in their commercials.
But with the company's proud northern heritage it was only a matter of time before they called on this guy to help sell their loaves...Peter Kay!
And as can be expected from the brain behind Car Share and Phoenix Nights it is absolutely hilarious.
The advert is a spoof of the novel Pride and Prejudice titled 'Pride and Breadjudice' and sees Kay play the company's founder Thomas Warburton.
The story then sees him fending off rival bakers to fight for the woman of his dreams and start a bread company with her.
The advert is set on a sprawling estate like something straight from the set of Downton Abbey and a huge cast dressed in full period clothing.
But it's not all as it seems as Peter Kay fans will be chuffed that the comedian says some of his most famous catchphrases throughout the ad including the infamous 'garlic bread!'.
Even the horse he rides in the ad is called Kayleigh which we can only assume is in tribute to his Car Share character's partner in crime.
There's even a hint of Poldark when Peter gets all steamy in a field of wheat with a scythe and the loved up couple even give a nod to romantic hit film Ghost when they seductively knead bread together...ooer!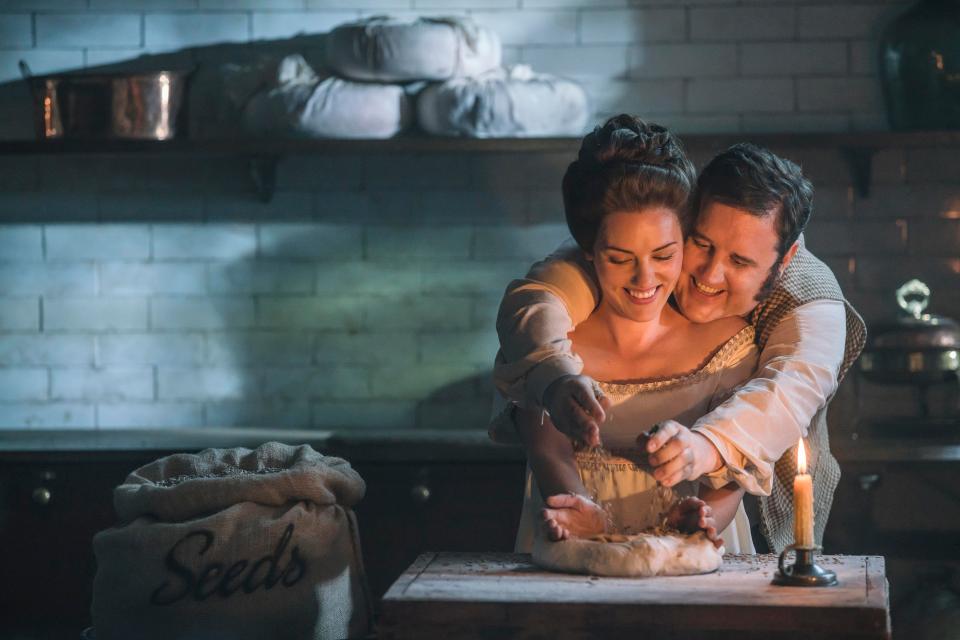 In the end Thomas Warburton crashes the wedding of the woman of his dreams stealing her away from a rival lover and they live happily ever after and start a bakery together.
We think Peter looks fab in 19th century fashion and but we hope he doesn't give up the funny stuff for any serious period dramas - we love his sit-coms too much!