Wetherspoons has changed its menu and people are fuming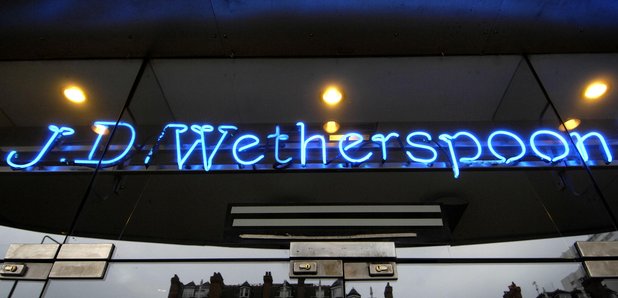 The pub chain is no longer selling hot dogs or tandoori chicken, and regulars are absolutely livid.
A trip to Wetherspoons is as British as fish and chips or afternoon tea with the Queen.
Everyone has at least had a pint in one of the high street pubs and the more daring amongst us have even tucked into dinner there.
The famous chain have just launched their summer menu and some fans have noticed some big gaps in the menu and they aren't happy about it.
And no the changes aren't subtle.
Spoon have axed their 8oz rump steak, New York Deli burger and ALL their hotdogs to name just a few of the dishes fallen victim to the new menu.
Omg. I canny believe they've axed the hot dog off the menu at Wetherspoons. #wetherspoons #wtf

— MaydayChris (@_MaydayChris) May 17, 2018
spoons have taken the 8oz steak and hotdogs off the menu i am very upset

— tam (@txmwebster) May 18, 2018
national day of mourning as spoons has officially taken hot dogs off the menu in Chi, I blame Theresa May

— overratedunderpaid (@ambeyknowles) May 16, 2018
Here is a complete list of the items that have been dismissed from the menu below...
New York deli burger

8oz rump steak

All hotdogs

Tandoori chicken

Half roast chicken

Smoked salmon bagel

Avocado bagel

Ice cream sundae

Cheesecake
But its not all sad news for Wetherspoon fans as with some removals come some additions to the menu too that sounds pretty mouthwatering.
The replacement for the New York deli burger is a new burger topped with American cheese, baconnaise, maple cured bacon and gherkins and there's also a breakfast addition in the form of a veggie mushroom Benedict .
It looks like their Thursday Curry Club isn't going anywhere either thank goodness!