Wetherspoons will stop selling Champagne ahead of Brexit... and replace it with English fizzy wine
13 June 2018, 11:28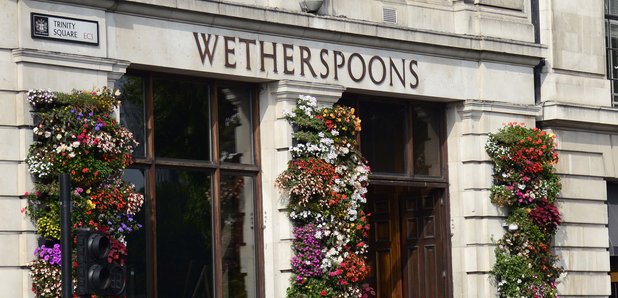 The pub chain has announced it will start looking closer to home ahead of the UK's break-up with the EU - and that means English wine is on the menu.
English wine sounds like a joke, but soon it'll be your go-to fizz of choice when celebrating, or kicking off a girls night out down the local 'Spoons.
Wetherspoons boss Tim Martin - who is vocally pro-Brexit - revealed there is a big menu shake-up coming, and a lot of punters' favourite tipples will disappear between now and 2020.
British wheat beers Blue Moon Belgian White, Thornbridge Versa Weisse Beer and SA Brains Atlantic White will replace European equivalents, and Adnams Ghost Ship will replace Erdinger alcohol-free beer from Germany.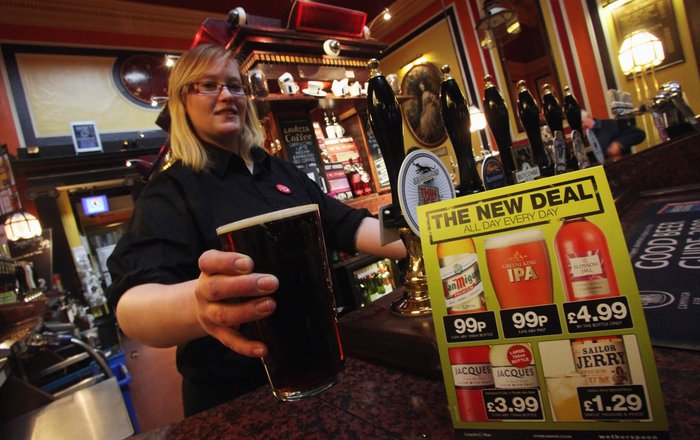 Wetherspoons claim stocking only UK beers and wines will cut prices (Image: Getty)
English brand Denbies vineyard, and Hardys Sparkling Pinot Chardonnay from Australia will replace champagne and prosecco.
He said: "There will be an inevitable transfer of trade post-Brexit to countries outside the EU, which will reduce prices in shops and pubs.
"The products we are now introducing are at lower prices than the EU products they are replacing.
"We intend to honour existing contracts with EU suppliers, some of which have several years to run.
"However, we are starting to make the transition to non-EU trade now."
Toast the Royal Wedding with 20% off Denbies Sparkling wine this weekend in the Wine & Gift Shop #EnglishWine #summerinthevineyard #royalweddingcountdown #surreyhills #surreyvineyards pic.twitter.com/rQL8Cvn6ys

— Denbies Wine Estate (@denbiesvineyard) May 19, 2018
He added that Koppaberg cider will still be available as the Swedish brand planned to open a brewery in the UK.
The new wine list isn't the only change 'Spoons fans have had to deal with - last month there was uproar after they took hotdogs and bagels off the menu.