Work snacks: Montezuma's organic milk and white chocolate buttons
28 August 2019, 10:01 | Updated: 28 August 2019, 10:51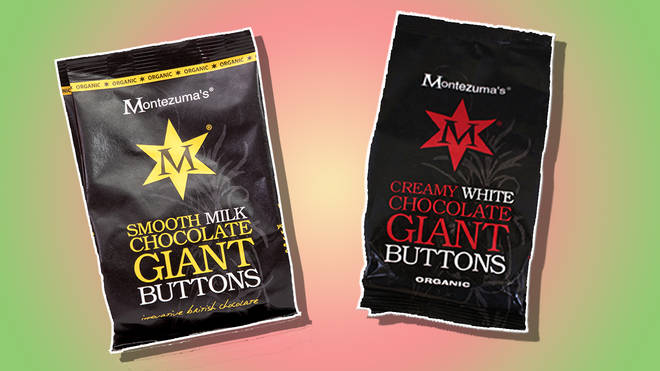 We found out the easiest way to stop colleagues helping themselves to your treats... and but it can easily backfire.
If you ever open a bag of crisps and suddenly find yourself in a situation akin to Jesus feeding the 5,000, we feel your pain.
It doesn't take much for word to get round the office that there are treats or snacks being shared amongst our team, and it's not long until people we've never even seen before are hovering around trying to make eye-contact and join in the fun.
There are certain products that do last longer than 10 minutes, for instance dark chocolate that is more suited to cooking, which are snapped up by avid cooks who are excited to use them in rich bubbling chilis and mince-based recipes.
But when it comes to the lighter end of the chocolate spectrum, Montezuma's sharing bags (which were hard to put down, let alone share) really did delight everyone.
Large milk and white chocolate buttons were creamy and moreish, and we even found a way to make a 'new flavour' by sandwiching them together.
This was definitely one of the more popular products we have sampled so far - and thankfully the large bags meant there was plenty to go around.
Motezuma's chocolate buttons aren't the only ones that have gone down a treat with the team.
And we ventured to the savoury side with Poundland's giant bargain bags of popcorn.