More than 200 couples claim playing FORTNITE led to divorce
17 September 2018, 11:14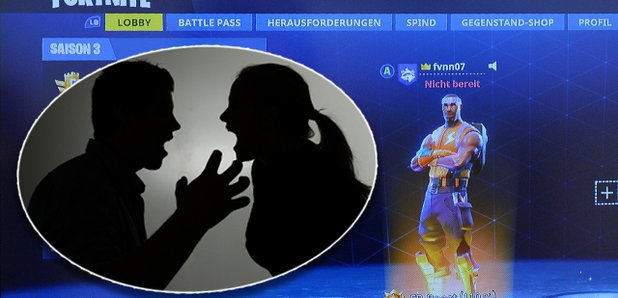 The popular fighting game has been linked to at least 5% of divorces in the UK this year.
Fornite became a household obsession earlier this year, with many kids whiling away hours in front of a screen in virtual combat whilst nailing the 'floss dance'.
But it seems that adults are equally as hooked, as the free-to-play fighting game has been cited in over 200 divorce cases this year.
According to Divorce Online, the game has been mentioned in more than 5% of the 4,665 divorce cases received since the start of 2018.
That works out at around 200 couples.
A spokesperson explained: "Addiction to drugs, alcohol and gambling have often been cited as reasons for relationship breakdowns but the dawn of the digital revolution has introduced new addictions.
"These now include online gaming and social media, so it is no surprise to us that more and more people are having relationship problems because of our digital addictions.
"These numbers equate to roughly 5 per cent of the 4,665 petitions we have handled since the beginning of the year and as one of the largest filers of divorce petitions in the UK, is a pretty good indicator."

Credit: PA Images
Fortnite has hit headlines for many reasons this year, with children seeking rehabilitation for their gaming addiction, and one school even banning the 'floss dance' due to its 'violent' connotations.
WATCH! Peter Andre regrets getting his son Fortnite: