Foster mum praises biological son, 4, for how he loves baby 'brothers'
28 March 2018, 17:30 | Updated: 28 March 2018, 17:33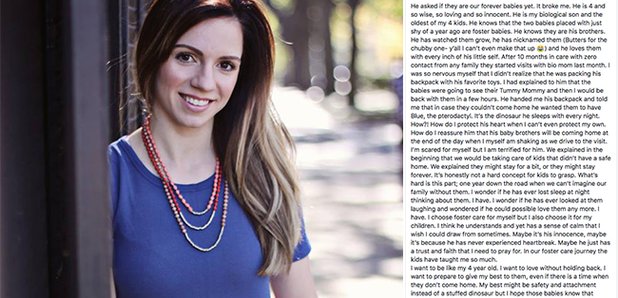 Thousands of people have been touched by the heart-warming - and in parts painful - letter posted by the big-hearted blogger.
US-based foster mum Sarah wrote an open letter to her 4-year-old biological son on Facebook, and it's been liked over 1,000 times.
In the letter, published on her blog Foster Your Heart Out, she explains how two 11-month-old babies that she has been caring for for the last ten months have been having visits with their biological mother, and it has left her and her little boy terrified that they will soon leave their family.
She wrote: "He asked if they are our forever babies yet. It broke me.
"He is 4 and so wise, so loving and so innocent. He is my biological son and the oldest of my 4 kids. He knows that the two babies placed with just shy of a year ago are foster babies.
"He knows they are his brothers. He has watched them grow, he has nicknamed them and he loves them with every inch of his little self."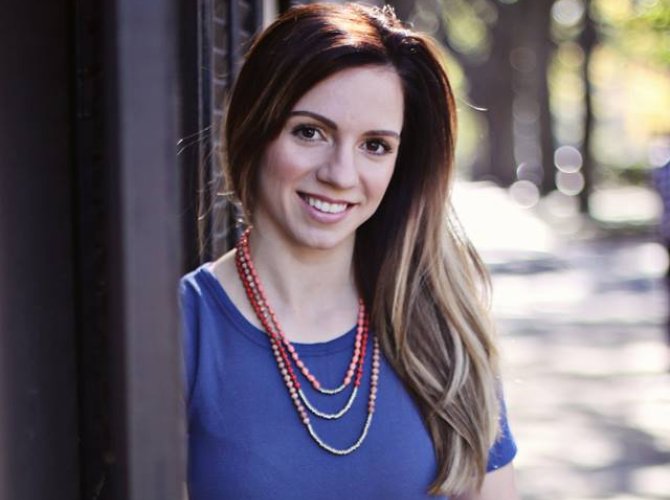 Sarah wrote an emotional open letter to her young son about how much she admires him (Image: Facebook)
Last month the tots started having visits with their "tummy mommy", and Sarah says that the experience has left her family worried that their dynamic might soon change.
She said: "I was so nervous myself that I didn't realise that he was packing his backpack with his favourite toys.
"I had explained to him that the babies were going to see their Tummy Mommy and then I would be back with them in a few hours.
He handed me his backpack and told me that in case they couldn't come home he wanted them to have Blue, the pterodactyl. It's the dinosaur he sleeps with every night.
"How?! How do I protect his heart when I can't even protect my own. How do I reassure him that his baby brothers will be coming home at the end of the day when I myself am shaking as we drive to the visit.
"I'm scared for myself but I am terrified for him. We explained in the beginning that we would be taking care of kids that didn't have a safe home. We explained they might stay for a bit, or they might stay forever.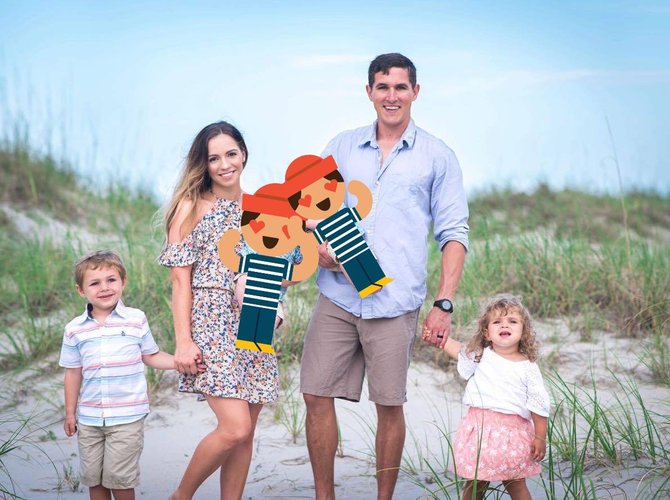 Sarah and her husband with their two children and the fostered baby boys (Image: Facebook)
"It's honestly not a hard concept for kids to grasp. What's hard is this part; one year down the road when we can't imagine our family without them."
Sarah, who has amassed a huge fan base with her blogs about caring for children in need, at added that she wonders if her son is as deeply concerned as her that the babies will be returned to their real mum, which would leave a huge void in their lives.
"I wonder if he has ever lost sleep at night thinking about them. I have," she said.
"I wonder if he has ever looked at them laughing and wondered if he could possible love them any more. I have.
"I choose foster care for myself but I also choose it for my children. I think he understands and yet has a sense of calm that I wish I could draw from sometimes.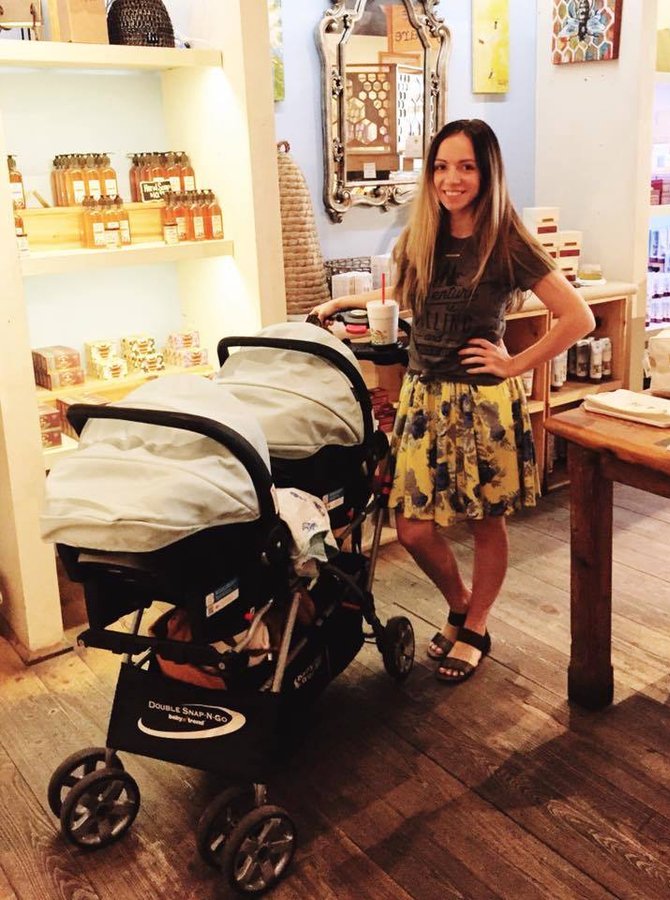 Sarah poses with the babies, who she has cared for since they were a month old (Image: Facebook)
"Maybe it's his innocence, maybe it's because he has never experienced heartbreak. Maybe he just has a trust and faith that I need to pray for. In our foster care journey the kids have taught me so much.
"I want to be like my 4 year old. I want to love without holding back. I want to prepare to give my best to them, even if there is a time when they don't come home.
"My best might be safety and attachment instead of a stuffed dinosaur but I hope those babies know that everyone in our family is giving their best."