Four-day weeks make staff MORE productive claims boss who trialled new working hours
28 August 2018, 17:19 | Updated: 28 August 2018, 17:32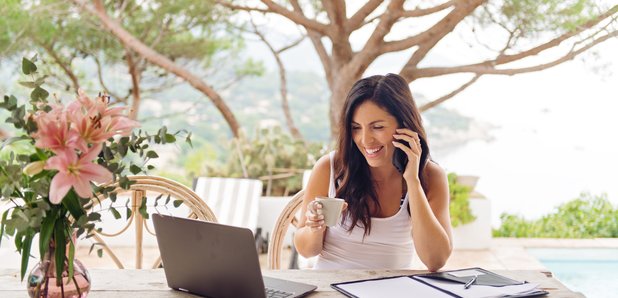 A company in New Zealand now ask their staff to work just four days a week, and claim the results have been positive.
A businessman is calling for more companies to offer a four-day working week after decreasing his staff's working hours, while still paying them the same salary.
Andrew Barnes, who is based in New Zealand, has implemented the new structure in his own company and says his employees work even harder knowing they have to earn the reward of a long weekend.
Speaking on Good Morning Britain, Mr Barnes argued the world had changed and the working week should change with it, as many families can no longer afford to have one parent staying at home with the kids.
He said: "The reality is it really was a sensible conversation I had with the staff about if you deliver me the productivity I'm looking for, and if you can do it faster, if you can do it four days, then I'm happy.
"I'm getting the output for which I'm paying for, and you're getting a day off."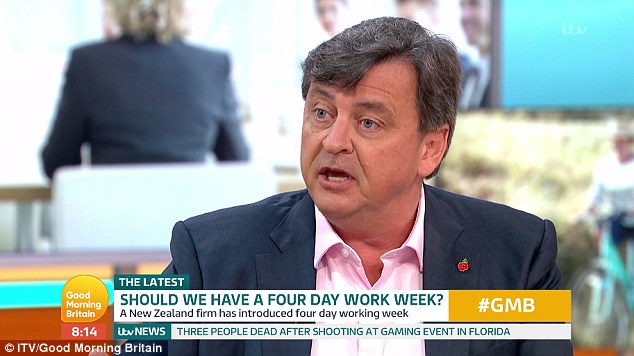 The businessman went onto to argue that the traditional five-day working week is very outdated and doesn't fit in with the modern world.
"It's a construct of the 19th century. Our lives, how we work, how we interact, what causes distractions in a day, looking at social media, issues from home, one member of the family isn't always at home looking after the family – that's all changed.
"What I'm saying is let's have a conversation on productivity, let's have a conversation on working smarter and if we can therefore shorten the working week, that has significant broader social benefits."
It seemed the majority of viewers at home agreed with I'm on Twitter as they praised the idea.
I think the 4 day week is a brilliant idea ! I'm a department leader myself and I believe it will Improve productivity! #GMB #goodmorningbritain

— Joe Johnson (@joejohnson91) August 27, 2018