Fun Days Out For All The Family!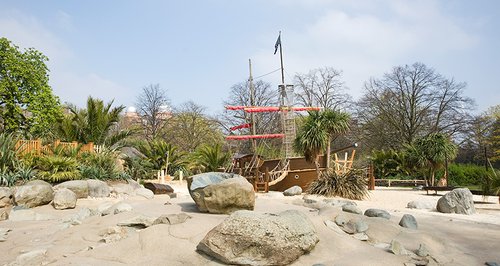 Whether you're stuck for something to do with your partner on a weekend away or just looking for something local to keep the kids entertained over half term, we've rounded up the best places to go across the UK…
Forget splashing out on a holiday abroad, Britain has some of the best holiday locations and experiences - from adrenaline-filled theme parks to historic sights and museums; these are the best things to do across the UK…
Sea Life London Aquarium
The Sea Life London Aquarium is located in the heart of central London on the South Bank near the London Eye. It's one of Europe's largest collections of global marine life with a stunning glass tunnel walkway offering guests an unforgettable experience by strolling underneath a Tropical Ocean. There is plenty of interaction along the way for the kids too, from feeding the stingrays and watching diving displays to touch pools and discovery zones. Other stars of the show include seahorses, octopus, clown fish (oh hey Nemo) and zebra sharks.
Price? £14.50 for children and £19.50 for adults. Visit www2.visitsealife.com/london/ for more information.
Wookey Hole Caves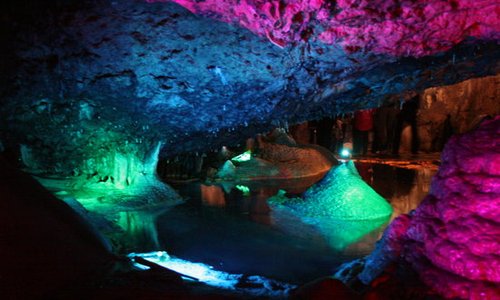 Wookey Hole Caves are a series of limestone caverns, show cave and tourist attraction in the village of Wookey Hole on the southern edge of the Mendip Hills near Wells in Somerset, England. The River Axe flows through the cave. Learn about the legendary Witch of Wookey, wander through the prehistoric valley of the Dinosaurs featuring King Kong, and relax in their magical fairy garden.
Price? £14 for children and £18.50 for adults. Visit www.wookey.co.uk for more information.
Pleasure Beach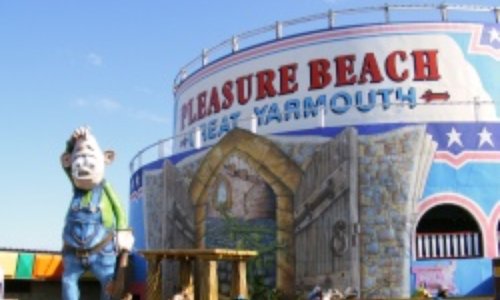 Fancy a bit of traditional seaside fun next to the Norfolk's famous sandy beach? Pleasure Beach in Great Yarmouth is a historic pleasure park where highlights include a Twenties wooden roller coaster and fairground horse carousel dating from 1901. The free-entry amusement park also includes dodgems, a swinging pirate ship, and a 70ft sky-drop for thrill-seekers too. Rides can be paid for with an all-day wristband or pay as you ride with tokens. Wristbands give unlimited access to 25 rides for the day, right up until closing time.
Price? £1 per ride with tokens, or buy a day's wristband from £18 for over 7s, £14 for 4-6 year olds. Visit www.pleasure-beach.co.uk for more information.
The Roman Baths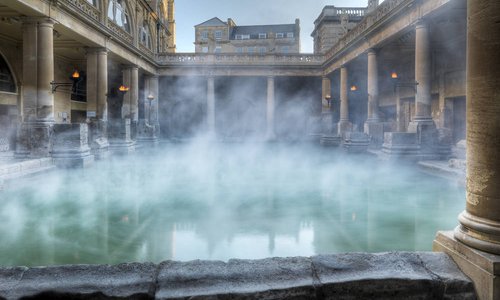 The city of Bath was founded upon natural hot springs with the steaming water playing a key role throughout its history. Lying in the heart of the city, the Roman Baths were constructed around 70 AD as a grand bathing and socialising complex. It is now one of the best-preserved Roman remains in the world and one of the city's main attractions. Situated alongside a temple and dedicated to the healing goddess Sulis Minerva, walk around the complex and ancient pavements as the Romans did 2,000 years ago. The Baths have a guided audio tour for adults (read by Bill Bryson) and a separate one especially for children.
Price? £9.50 for children and £15 for adults. Visit www.romanbaths.co.uk for more information.
York's Chocolate Story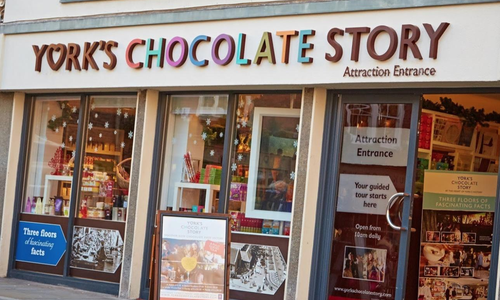 At York's Chocolate Story exhibition you can discover the stories behind the greatest names in chocolate, unwrap the secrets of chocolate making, and even learn the art of the chocolatier for yourself. A fully guided tour and three floors of interactive exploration take you on a journey through the city where chocolate made history. While other British cities were built on steel, coal or wool, York's fame and fortune have rested on chocolate for almost 300 years: thanks to the vision and invention of its great entrepreneurial families, not to mention the industry and dedication of its people. Though much has changed over the centuries, York remains the UK's home of chocolate.
Price? £8.95 for children and £10.95 for adults. Visit www.yorkschocolatestory.com for more information.
Diana Memorial Playground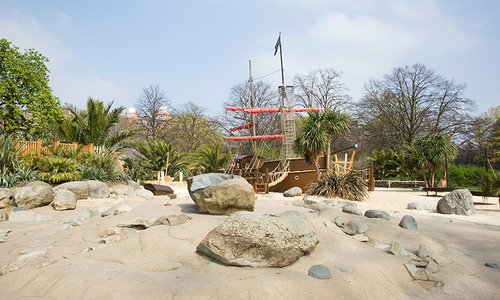 A huge wooden pirate ship is the amazing centrepiece of the Diana, Princess of Wales' Memorial Playground. This children's wonderland opened on the 30th June 2000, in memory of the late Princess. Located next to her Kensington Palace home, the playground is a fitting tribute for a Princess who loved the innocence of childhood. There's a sensory trail, teepees, a beach around the pirate ship and various toys and play sculptures; all set against a lush backdrop of trees and plants. The design has created an area where less able and able-bodied children can play together and seeks to provide for the physical, creative, social and educational development of your children. Inspired by the stories of Peter Pan, the playground encourages children to explore and follow their imaginations, learning whilst they play.
Price? Admission is free for both adults and children. Visit www.royalparks.org.uk for more information.
So what are you waiting for?