This Mum Came Up With A GENIUS Idea To Get Her Kids Doing Housework!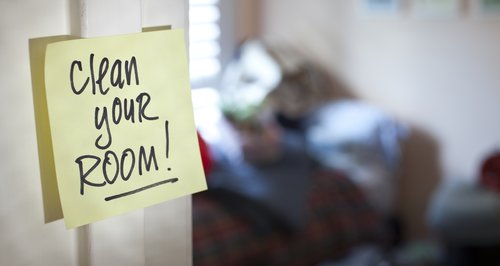 Kids hate chores, but absolutely love using the internet. This mum came up with a genius idea to get her way...
It can be hard to drag youngsters away from their iPads, phones or games consoles to get the daily chores done!
But these days, all kids' beloved possessions have one thing in common...the internet.
One mum came up with the perfect WiFi bribe to get her house tidy everyday.
This picture recently went viral on Imgur after thousands of parents applauded the mum's cunning tactics.
She changes the WiFi password everyday and will only let the kids know once they have completed her task for the day...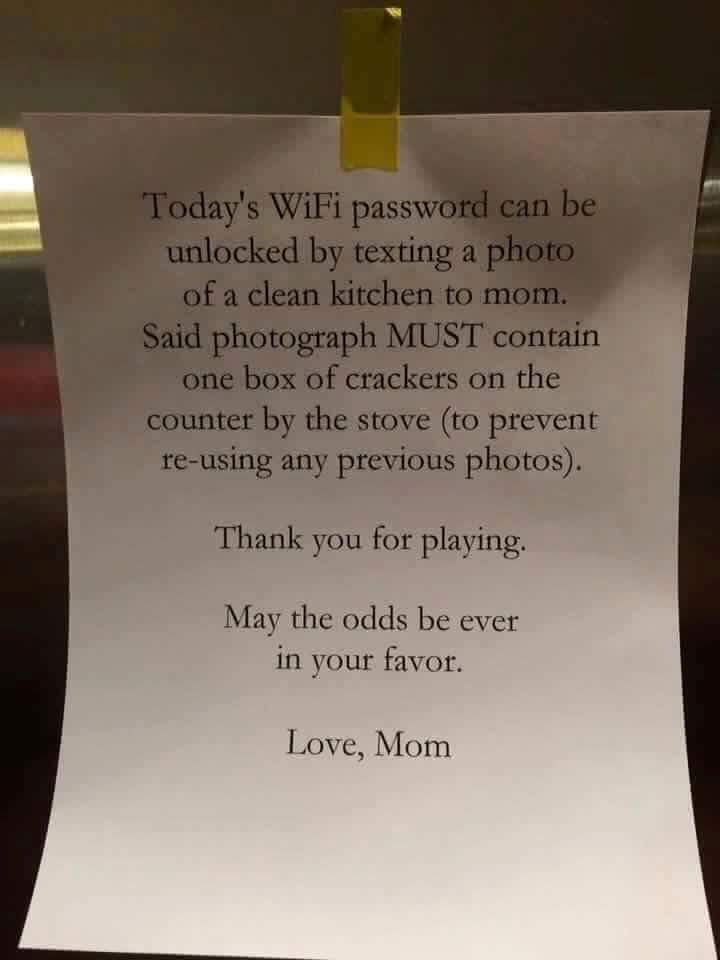 Amazing! On behalf of mum's all over the world, we salute you.