Festive tips to help make your December pay last longer
26 November 2018, 15:00 | Updated: 29 November 2018, 13:40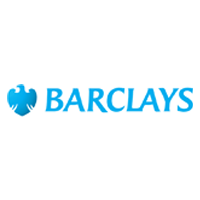 Promoted by Barclays
Christmas doesn't have to be the most expensive time of year - check out these six easy tips to get a grip on your festive outgoings.
With Christmas just around the corner, it's time to get planning to work out how to afford presents, outfits and regular bills.
These simple tips will help you stay on track in what is traditionally a very expensive month.
1. Put money aside for bills
Real life doesn't stop just because it's Christmas - you still need to pay rent and bills.
If you get paid monthly, set up a direct debit that covers your basic monthly outgoings like rent, bills, phone contract and gym membership.
If you know you're going out of town for the big day, book your travel as far ahead in advance as possible to shave pounds off the ticket price nearer to the day.
2. Keep an eye on outgoings
It's easy to let Christmas spending build up, with outgoings at every turn.
Be prepared and force yourself to check your accounts regularly so you aren't over stretching yourself.
Having a mobile banking app on your phone can make it is super easy to an eye on every transaction, and check if you can set up alerts if your balance drops below a certain level.
3. Set limits for yourself - and your spending
While the easiest way to stay flush at Christmas is simply to say "no" to nights out, it IS possible to do it all... with a little will power.
If you're going out for dinner, tell pals in advance that you're just having a main and tap water to avoid awkward bill splitting moments later.
A night out clubbing can be made a less pricey affair if you limit yourself to a couple of drinks and a vow to be on the last train or bus home.
Sometimes confiding your worries to friends will bring you new allies also anxious about how much they're splurging at Christmas.
Perhaps you can even persuade your group to swap an expensive night out for an afternoon volunteering at a soup kitchen, hospice, or other local charity that would welcome some extra help and cheer.
4. Don't splurge on presents
You might have asked for a trip to LA for Christmas but that doesn't mean you'll get it - and the same goes for other people in your life.
If you want to give gifts to friends but money is tight, why not suggest a Secret Santa with a fixed budget of £20, or for everyone to pool their present money to be spent on a group night out or trip to a day spa?
Packaging costs can also add up - why not wrap all your gifts in brown paper this year? It'll look chic AND unlike patterned wrapping paper, it can be recycled.
If you like the idea of a more caring Christmas, why not make a charity donation instead of giving presents. It's a great way to be in the spirit of the season.
5. It's the thought that counts
If there is no way you're NOT doing presents this year, why not get creative
Make a sibling or friend with a new baby a booklet of 'IOU' vouchers for babysitting, a chinwag, or just a time out so they can have a nap.
Forward plan events and create 'gift certificates' to be cashed in closer to the time. Promise your mum a trip to the theatre in the New Year - then buy tickets when they're often cheaper in January.
Baking batches of cakes, cookies and flapjacks and giving them to your nearest and dearest in pretty packaging - or good ol' brown paper - is a cheap and thoughtful way of sharing the love with many people at once.
And it's trendier than ever to make jam - and there are lots of tutorials online to help you get started.
6. Start stocking up
Start buying your Christmas food NOW. Make a Christmas box where you can store non-perishables like pickled onions and crackers and other non-regular grocery items that are a Boxing Day staple.
Spending an extra £5 or £10 a week on little bits and nibbles will stop you forking out hundreds in a mad panic when Christmas finally rolls around.
If you've got any spare change, why not pick up some bits for a local food bank, too?
To find out more about how you can take control of your money this Christmas with the Barclays Mobile Banking app – click here