Hands Up Who Want's To Get Hitched In Front Of Cinderella's Castle?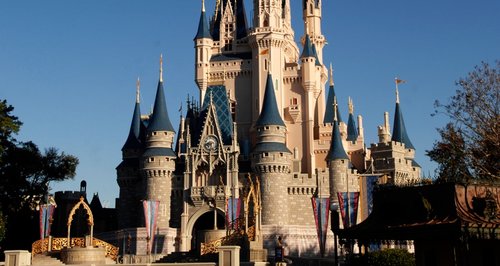 Because let's be honest, who hasn't dreamed about getting hitched in front of a fairytale castle?
It's every bride-to-be's dream come true...and probably more than a few Prince Charming's too.
Yes couples can now get married under the bright lights of Cinderella's real-life castle!
Play at being in your very own Disney fairytale as you swap vows and make your own happily ever after.
Get driven down the Main Street in a beautiful horse-drawn carriage in what will definitely be the most romantic ride of your life.
So if you've been dreaming of creating your own memories in the Magic Kingdom, then your prayers have finally been answered.
Tie the knot with your knight in shining armour in the East Plaza Garden of Florida's sparkling land where dreams come true.