This 8-Year-Old Used Up All Her Data And Her Response Is Everything!
25 January 2018, 12:32 | Updated: 25 January 2018, 12:40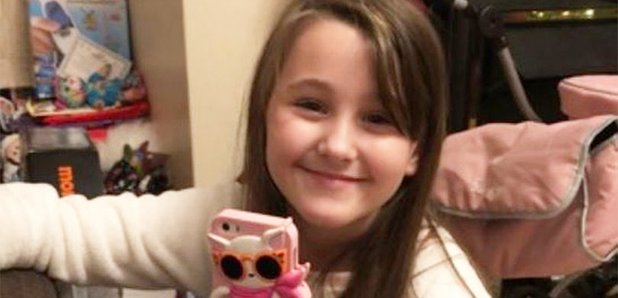 The whole scenario is just the best!
There are some 21st century problems that none of us can cope with.
No internet. No battery. No data.
Just the mere mention of those three scenarios can literally cause cold sweats and heart palpitations.
The first thing we think of when we find ourselves in a 21st century crisis is: "somebody please help us!"
And an 8 year old girl took that panic and turned it into an incredibly cute text message.
Macie Bullen was given a new phone for Christmas, and was happily YouTubing away when she received the text that we all dread to get: "You've used up all your inclusive data."
Panic mode enabled!!
But, in a calm yet adorable move, the youngster simply responded to the text, saying: "Please can I have more data."
Unfortunately, she received no reply, but quick-thinking mum Claire was quick to spot a parenting hack, and decided to contact o2 on the sly.
She asked the company if they would respond to her daughter and tell her that the only way she'd get access to more data is to do some chores around the house.
And sure enough, o2 were totally up for helping!
In a letter, they wrote: "Hi Macie, We got your text, but since you're so famous now we wanted to write you a letter. We're not able to up your data allowance at the moment, our systems say you haven't helped mum enough with jobs around the house. Unfortunately, you'll have to wait until we see better reports."
But, to soften the blow, the company sent her a load of goodies including a fidget spinner, yo-yo, Rubik's cube and sweets, in the hope that she would have something to occupy her mind without access to the weird and wonderful world of YouTube.
A mum gets some help with her chores, a child gets to enjoy some old-school toys whilst her eyes take a rest from the world of digital - we think it's an all round win!
WATCH! Guy Sings Every Part Of Beauty And The Beast Himself: