Girl Texts Her Ex Using Only Adele Lyrics And He Totally Falls For It!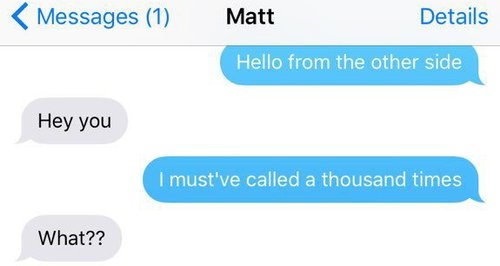 Going through a breakup is never easy. Luckily we have Adele to help us when we're at a loss for words.
Going through a break up is never nice and who knows how best to put those feelings into words? Yep, it's Adele!
It's no secret that the Rumour Has It singer's first two albums - 19 and 21 - were about coming to terms a relationship break down and her new album, 25, looks like it will also be focussing on a similar subject.
So when Adele dropped her new single Hello, 19-year-old Mary Caldarella from Auburn, Alabama decided to text her ex-boyfriend using only the lyrics to her latest song.

Poor old ex-boyfriend Matt! He had no idea what was going on! Mary tweeted the conversation - read the conversation below.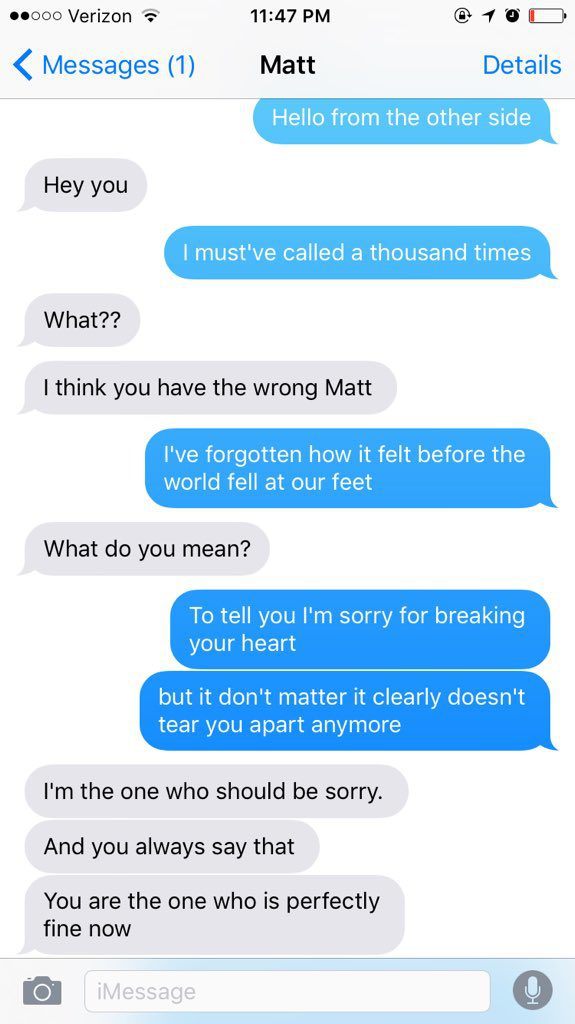 Picture: Twitter | @maryc_021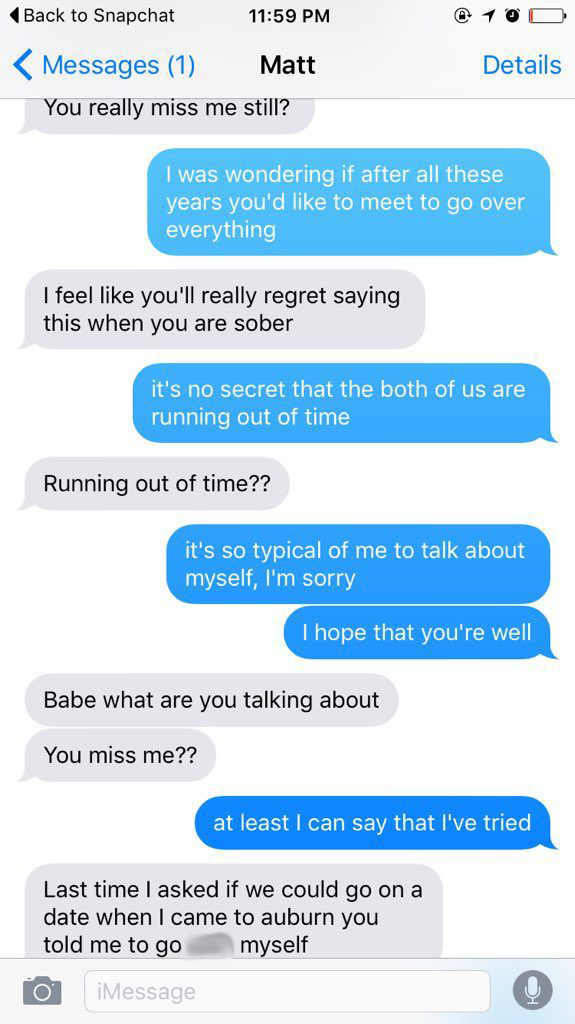 Picture: Twitter | @maryc_021