Adorable Girl With Alopecia Says She Doesn't Love Herself So Her Loving Dad Does This
16 December 2017, 10:23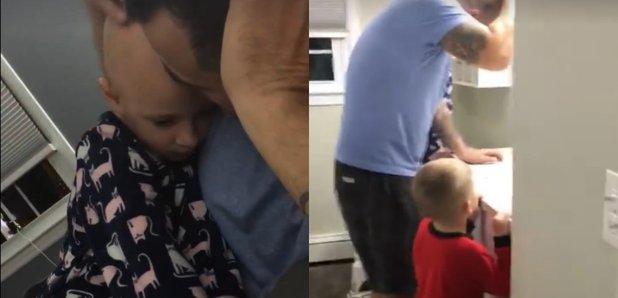 Devoted dad shows daughter Riley that 'hair doesn't matter'
For little girls and grown women, we are often taught that our hair is our pride and joy. So when or if we lose it, the emotional impact can be devastating.
Six-year-old Riley suffers with Alopecia, which caused her to lose all of her hair.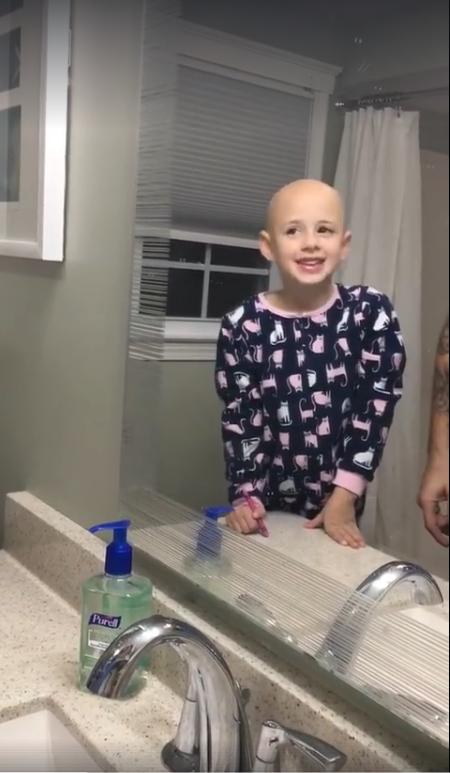 After an innocent conversation with her mum Chelsea about love, it soon became clear that little Riley's lack of tresses were getting her down more than her family knew.
Mum Chelsea shared the story saying that after jokingly listing off all the people she loved including her daughter Riley, the six-year-old turned around and asked, '"and do you love yourself???"'
Chelsea immediately replied '"of course I do, you always have to love yourself! Do you love yourself???"'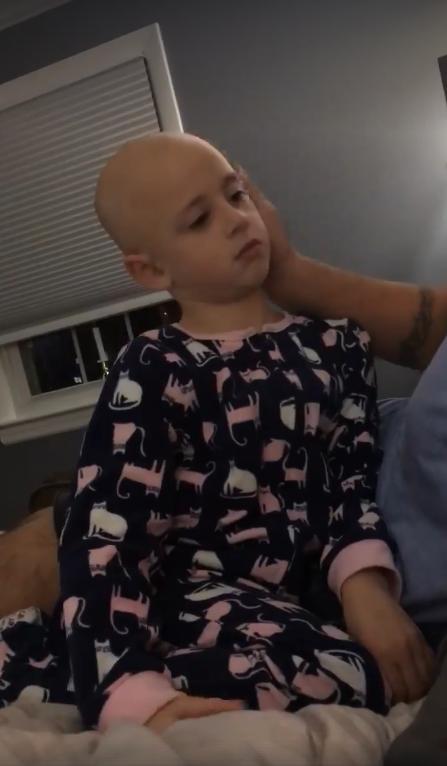 Riley sadly relied "no", taking her mum by surprise, and when asked why Riley confirmed her mum's worse fears continuing, '"I don't love myself because I don't have hair!"'
Later that night, her father Gavin, pulled his daughter to the side to talk about what she had said, and what happened next is nothing short of beautiful.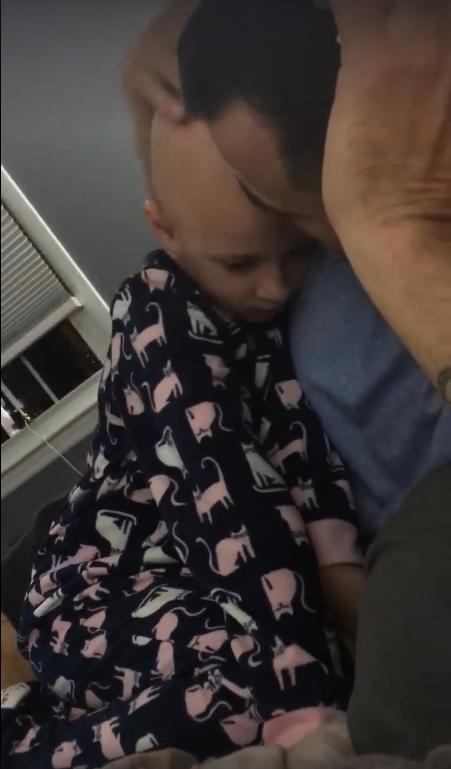 Get your Kleenex ready.
After giving his daughter a pep talk about how special and gorgeous and loved she is, dad Gavin took action and shaved ALL his hair off to show that "hair doesn't matter".
Even little Riley got in on the action shaving off a strip with glee.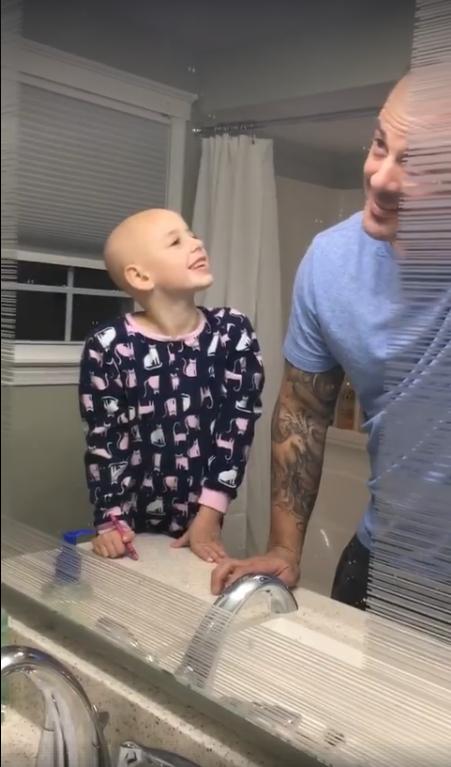 The matching father-daughter haircut seemed to have worked with Chelsea sharing on Facebook, 'I LOVE this man with all my heart. (Riley is currently over being upset about having no hair, minor bump in the road of life!)'