Meghan Markle gives best friends gold bracelet as Royal Wedding gift – see five high street versions to save money
21 May 2018, 15:55 | Updated: 21 May 2018, 16:43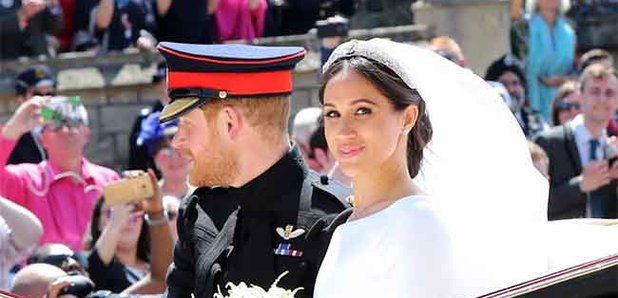 Prince Harry's blushing bride gave six of her closest friends - including Kate Middleton - a personally designed golden bracelet.
As if being invited to the wedding of the year - or some might say decade - wasn't enough, six of Meghan Markle's closest friends were presented with a special keepsake at the Royal Wedding.
The 36-year-old designed a bracelet in collaboration with her favourite jewellery brand Zofia Day which she gave to a select few, including her new sister-in-law Kate Middleton.
Designer Lisette Polney told People: "It's an overwhelming honor to be part of history and for my pieces to be given as a keepsake for this momentous occasion.
"It's a really simple, elegant piece that's just very true to her personal style."
The gorgeous bracelet, which features a gold disc on a matching chain, is also available to buy online, but it'll set you back over £300.
Luckily, there are plenty of more purse-friendly versions on the high street right now... check them out below.