These Grandparents Matching Daily Outfits Give Us Ultimate Couple Goals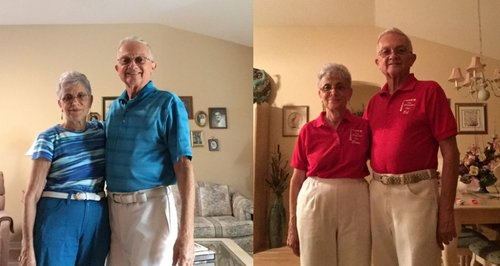 They recently celebrated their Golden Wedding Anniversary and this couple may just have the secret to a long lasting, happy marriage.
52 years of marriage is no mean feat and after such a long time spent together we imagine you might start to look alike...
However 74-year-old Fran and her 76-year-old husband Ed have taken things to another level when it comes to couple craftsmanship.
Every day they take a photograph of themselves together in their matching outfits and send it to their 17-year-old grandson Anthony...who does what any good grandson would do and documents the whole things on Twitter. Naturally.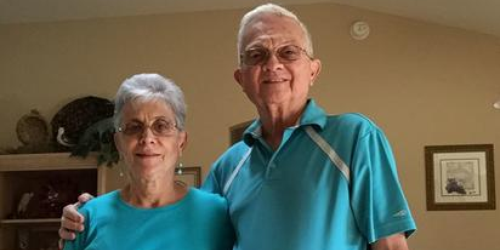 We love this aqua blue t-shirt and polo-shirt combo... Top fashion marks guys!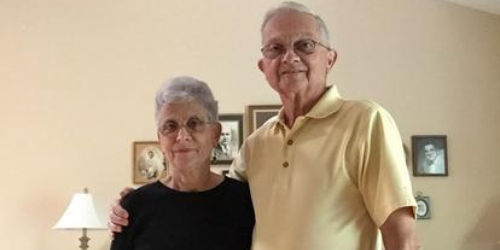 This picture may look like Ed and Fran have messed up slightly here... but the if you reveal the whole photo you'll soon see that they pair of them have swapped their colour scheme for top and bottom.
We love the fashion-forward thinking guys!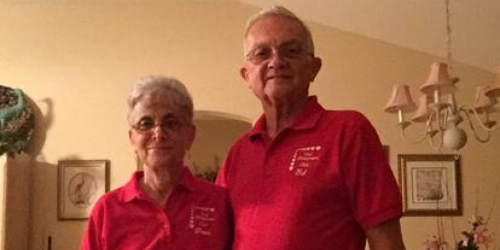 Red is the colour of fiery romance, don't ya know? Ooh err.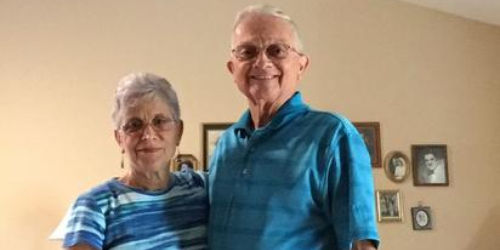 Blue seems to be Ed and Fran's favourite matching colour and boy do with think its suits them!
Take a look at all of their matching pictures in full here:
my grandparents have been married for 52 years and they match outfits every day. pic.twitter.com/79nCaNuTuD

— Anthony Gargiula (@AnthonyGargiula) August 30, 2016