What Does A Greggs Pastry Bake And King Henry VIII Have In Common?
23 February 2018, 13:30 | Updated: 23 February 2018, 16:48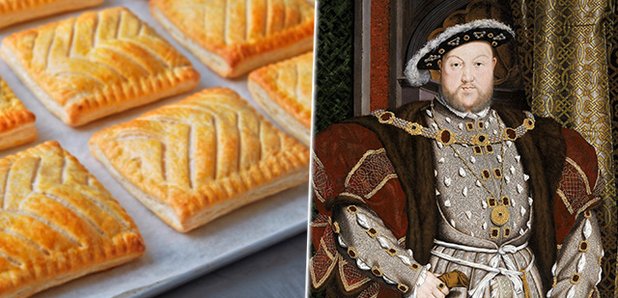 It sounds like the start of a bad joke, but actually, it's a hilarious similarity!
We all know what the classic line-up of delicious pastry bake looks like sitting in the hot counters waiting to be eaten.
From steak to sausage and bean, all are presented in a deliciously golden flakiness and are scored in differently decorative ways.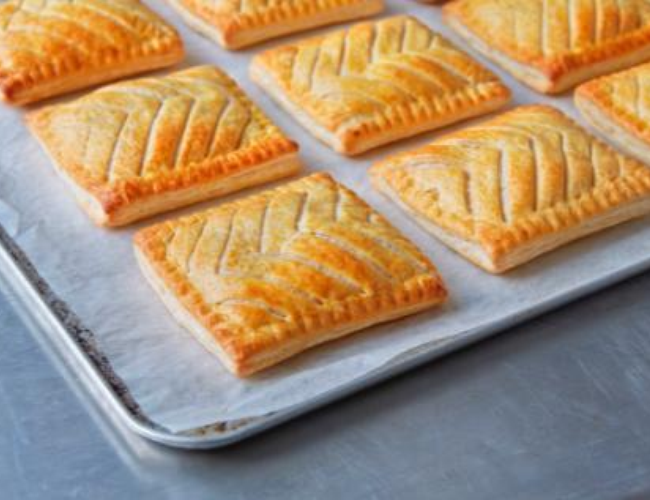 Credit: greggs.co.uk
And, we all know what King Henry VIII's shoes look like, right?
No?
Well, actually, they look like a Greggs cheese and onion bake. Seriously!

Credit: Getty
Eagle-eyed Luke from Manchester couldn't help but notice a striking similarity between one of the nation's favourite pastries and the King's footwear, so promptly took to Twitter to share his revelation.
It wasn't long before Greggs cottoned on to the discovery, and tweeted that they were "losing their heads" over it.
(That's funny, 'cos King Henry VIII was prone to beheading his wives - very witty Greggs. *Applauds*).
But the lols didn't end there, as other social media users jumped on the Banter-wagon:
Made with shoe pastry?

— Alice Murphy-Pyle (@alicemurphypyle) February 22, 2018
I want to Seymour puns like this

— MrSteveBob (@MrSteveBob) February 23, 2018
I knew we should have had our valentine's meal at @GreggsOfficial! food fit for a king

— Matt Vegeris (@matt_vegeris) February 22, 2018
Those who remember GCSE history will of course be aware that King Henry VIII did rather enjoy his food - and now we know exactly what it was he was partial to.
Hey I have to take plenty of snacks with me. I store them wherever I can. #steakbakeshoes Damn tasty I have to say.

— Henry VIII (@henryviiirants) February 22, 2018
Seriously, what did we do before the joys of the internet?!
WATCH! Greggs Hosted Valentines Day For £15 Per Person!