Can You Guess The Feel-Good Song From The Emoji Clues?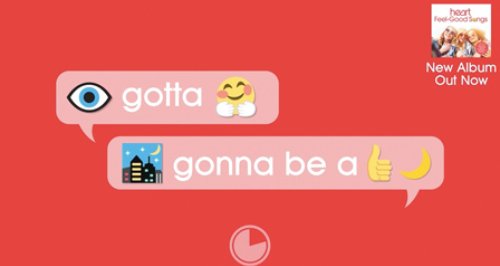 Can you guess the feel-good anthem from the picture clues?
It's feel-good Friday and we're celebrating the launch of our brand new album 'Heart's Feel-Good Songs', which is available to download or buy from Friday 26 August 2016.
It features massive Feel-Good anthems from Pharrell, Mark Ronson, Black Eyed Peas, Katy Perry, Justin Timberlake, Take That and loads more…
That's right - all the biggest tracks to put a smile on your face and make you want to dance your little socks off… all 50 if them!
You can also purchase Heart's BRAND NEW feel-good songs album right here!
So what are you waiting for? See if you can figure out the lyrics to your favourite songs from these emoji clues.