Get Your Kids To Eat Brussel Sprouts With This Cheeky Trick...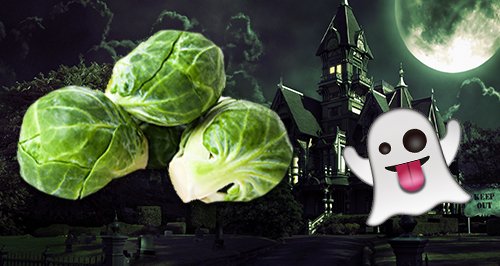 It's the must have Christmas trick for all parents...
Orginially the idea was used during Halloween on unsuspecting trick or treaters, but we totally reckon parents all over the country can adopt this simple trick to get the little ones eating this unpopular green this year...
This Twitter user put the trick back into trick or treat with a cunning chocolate covered surprise...
It'll soon be Halloween so time to prepare some yummy treats for the neighbourhood kids. Try dipping Brussels sprouts in chocolate for them. pic.twitter.com/HFXGA9vFSV

— Mark Sparrow (@MarkGSparrow) October 24, 2016
Yup. Chocolate covered sprouts, that's definitely not a treat!
With such a MASSIVE number of retweets, we're sure lots of you did this trick and now it's time to recreate it for the festivities.
One Twitter user reacted to the post with this sweet covered horror that truly took things to the NEXT level...
@MarkGSparrow toffee onion anyone? pic.twitter.com/YMSyyeXLCD

— So Called Chris (@turbocracky) October 24, 2016
A toffee coated ONION? Now that's just TOO far!
Perhaps NOT the best way to get kids eating veggies after all...