This retro hotel has the room of your teenage dreams
22 August 2018, 18:05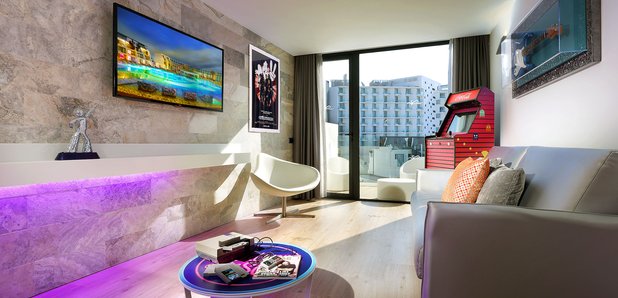 Hard Rock Hotel Ibiza is making the 80s cool again with their retro-chic establishment that's bringing the era back for a new generation of clubbers.
Clubbers are being given a glimpse into the days of yesteryear with a sprawling 80s-themed hotel suite.
Overlooking the ocean and the sandy beaches of the White Isle, Hard Rock Hotel Ibiza is using it's strong musical heritage to create a truly rock n roll experience that helps to bring the era to a new generation.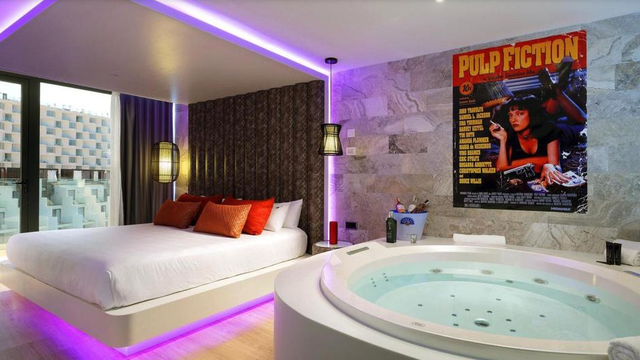 Head up to the top floor of the hotel and you'll find a room that wouldn't look out of place in Tom Cruise 1988 flick, Cocktail, as you're suddenly transported back in time with pink neon lights and a rotating disco ball.
While many head to Ibiza to enjoy it's famous nightclubs, there really isn't much need to leave this room as this suite allows you to bring the party indoors.
A cassette player and a vinyl are just some of the finer details that adds to the room's authenticity, in addition to a Nintendo NES Classic Edition games console - you know, just incase the 12-year-old inside you wasn't screaming enough.
Just to make the room even more sexy, there's a hot tub to encourage some serious debauchery in the early hours.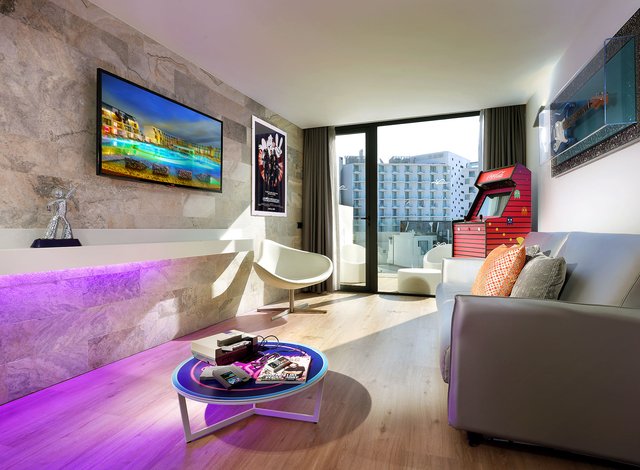 While the suite doesn't come cheap, a one-night stay during Ibiza closing parties week will set you back £7,000, we definitely wouldn't sneer at anyone minted enough to splash out for a birthday weekend or bachelorette party.
However, if you're budget doesn't quite afford you private hot tub parties, the deluxe silver rooms don't skimp on luxury either.
Priced from £386 during closing weekend, these rooms are furnished with a huge king size beds, plush interiors and mood lighting.
Opting for a pool view room will ensure you don't miss the vibes from hotel's DJs during the day, as they blast balearic beats to keep the party going.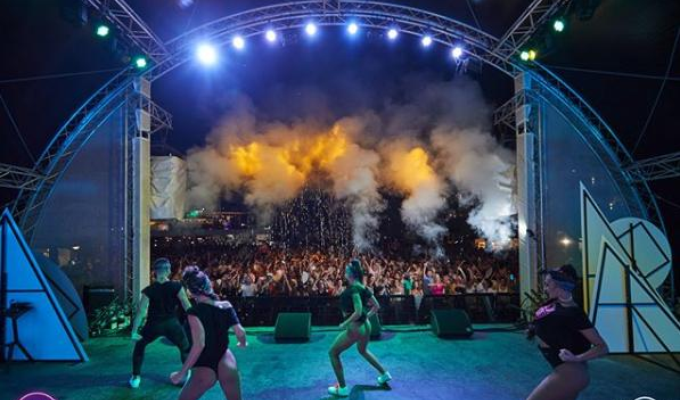 Outside of the hotel rooms, Hard Rock Hotel Ibiza keeps the 80s vibes going with a string of retro-themed club nights - but don't be fooled, there is nothing cheesy about it.
Head up to the rooftop bar at night for cocktails and breathtaking views over Play Den Bossa and some 80s floor-fillers before heading out to the main stage to party until the early hours.
Their weekly Children of The 80s party takes place every Friday with their closing party set to take place on Friday 28th September.
With famed hotels such as Ushuaïa cashing in on big headline house acts, Hard Rock Hotel Ibiza have certainly carved out a niche for themselves that's sure to make Ibiza's closing season the most memorable yet.